Renovating your bathroom can be an exciting undertaking. This is because you're transforming the area the way you would like it to be, installing your most ideal furnishings and accessories. Though this is the case it can be quite challenging and a lot of considerations need to be made.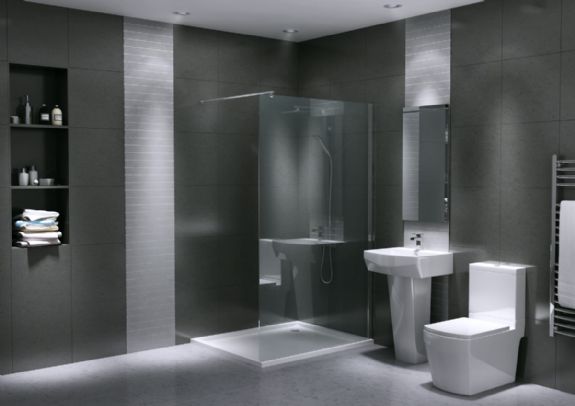 Although designing and renovating your bathroom can be an infuriating process, there are ways to make it a breeze. Here are 6 tips you should follow:
1. Assess Your Bathroom
Take a look at the current state of your bathroom and make a list of issues that need to be addressed. This can include, installing a new sink, repainting the ceiling, attaching a new shower head and repairing the drainage system.
Finally, your list should sort items according to importance, i.e. most significant issues at the top and less crucial elements at the bottom.
2. Speak to a Specialist
Like any industry there are professionals who are well-versed in restroom designs. You can find them in online bathroom shops or visit a store where you can discuss a variety of related issues. They will assist you with the kind of materials you need, any plumbing issues that may need to be addressed and what layout best suits the room.
3. Browse Online Stores for Bathroom Accessories
Before making a purchase of products for your restroom, browse online stores. Not only does this give you an idea of what is available, but it also helps you to assess the costs. You'll also save on time because you don't have to drive around finding a store that offers what you're after. Make sure you visit a variety of stores before making a decision.
4. DIY or Hire Plumber
If you've never worked on plumbing before, it's best to leave it to the professionals, as you'll risk being stuck with a flooded house and a gut-wrenching bill. To save money and frustration, let plumbers install facilities such as the geyser, bathtub, sink and showerhead. You can work on items like the medicine cabinet, as well as the painting of the room, as these features don't have any impact on the pipes.
5. Complementary Products
In the first point, it was advised that you assess your bathroom. This will also help you purchase matching products. Having a basin that looks out of place in your restroom will be disappointing, especially after you've made the huge investment of renovating the place. Each product you purchase has to look like it belongs in the room. In other words, work on a theme that is consistent throughout the layout.
6. Be Unique
Don't go for what's trending, as current styles will be yesterday's fashion. Go for a look that has a timeless feel and makes you feel comfortable in your bathroom. Remember, that this is a huge investment you're making and, as such, the design must have an evergreen appeal for the years to come.
Following these steps will help you redesign your bathroom with ease. Take your time and put some passion into it; you'll have a much deeper sense of satisfaction when everything comes together.
John Paul is an interior designer and part time blogger. He likes taking old spaces and recreating them into new living spaces. He especially likes redecorating bathrooms with modern fixtures.