The list of job interview faux-pas in endless. After asking Recruiters and career experts, we compiled a list of  interview mistakes you should avoid at all costs.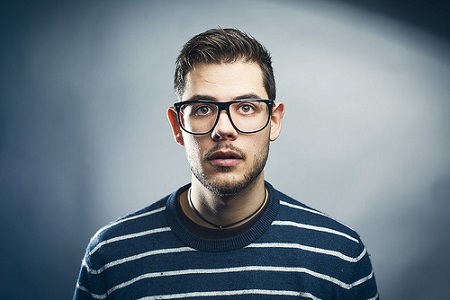 1. Arriving late
Interviewers have probably heard a million excuses for that: "I got stuck in traffic", "I couldn't find the building" etc. Whatever the case, there are few things more unprofessional than not arriving on time at your first job appointment. If you cannot be punctual for a job interview what are the signals you send about your reliability in general? Look up directions to the interview ahead of time online and give yourself plenty of time to get there on the big day. In the rare case that a meteor hits your car, call the company and ask to reschedule.
2. Dressing in a rush
If we assume that our physical appearance reflects who we are you'd better not show up with make-up smudges or a poorly ironed shirt on your interview day. A time-saving tip is to try on your entire interview attire the night before if not earlier. That way you allow the necessary time for improvements or repairs e.g. fix that loose button or scuffed shoe.
3. Talking endlessly
A classic interview mistake is babbling and relentlessly promoting yourself, instead of focusing on the question. According to career coach Dana Manciagli: "Whether this is due to nerves or a lack of self-awareness, or naiveté – people hurt their chances of getting the job." Being able to articulate succinct and relevant answers proves that the "exceptional interpersonal skills" on your resume was not an over-statement.
4. Lacking passion
You probably don't even realise the degree to which your energy and enthusiasm affects the interview outcome. Your tone and body posture can leave a long lasting impression, so it is up to you to leverage them and nab your interviewer's attention. You also need to come up with something original when you get the questions "Why us"/"Why this role". Do a thorough company research and convince both yourself and your interviewer that getting this job is not just a means to pay your rent.
5. Coming across as desperate
No matter how long you have been out of work or how urgently you need that job you should not let your desperation come out. If you seem willing to do anything or accept any suggested salary you will be regretting it later. Hold your composure and avoid exaggerations such as begging, crying etc. You will probably just irritate the interviewer and humiliate yourself.
6. Not recognising the flaws of your future employer
Over-focusing on how you come across during an interview comes with a caveat: You don't pay attention to important pieces of information being communicated to you during the interview. Remember: you want to get a feel about your interviewer as much as they want to get a feel about you. Are they respectful? Do they look extremely pressurized? You should be on the alert for red flags  about your potential employer as well as about the status of the company you are trying to join.
Katerina Kardamaki is a Marketing Executive and an avid blogger. She writes articles about Marketing and Sales Director jobs for exec-appointments, part of Financial Times career management.