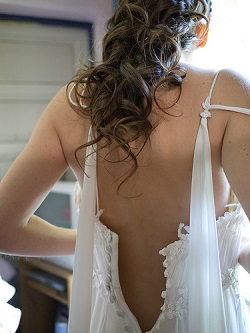 Whether you're a student or an aspiring fashion designer, selling t-shirts online is a fantastic way of making a lot of money. If you have a creative mind, or know someone with a creative mind, selling t-shirts online could be the career path for you.
This article isn't going to delve into the various taxes and licenses involved with starting your own business, it's going to concentrate solely on the actual running of your business.
Find a Platform
You need to find a platform for where customers can place their orders. In the beginning, most companies prefer to operate from websites like eBay and Amazon. Whether you do this is entirely up to you.
Eventually, the goal should be to sell your shirts exclusively from your own websites. In the meantime, you should also be working on getting your own personal website platform up and running.
Design Your T-Shirts
You don't have to start with any more than a single t-shirt in your store. There are lots of websites online that will allow you to both design and print your custom tees within a matter of minutes. If you want to design your shirts in Photoshop, you'll need to find a website that allows you to upload your designs, though.
Don't instantly discount printing companies that don't have an online design feature. You might find it more cost-effective to use different platforms for both design and printing.
Make sure you check to see how many colors your design will work in to give your customers as much choice as possible.
Print Now
Stay away from the print-on-demand method of business. This will drive up the costs significantly. You'll either have to increase the prices or reduce your profit margins. Neither option is particularly attractive.
Put some money forward and print a batch of t-shirts immediately. You'll also get a bulk discount, which will further increase the value for money you get. Look for any small business loans in your area if you're struggling for starting capital.
Social Media
Most successful t-shirt merchants will succeed through word of mouth. Get an account on both Facebook and Twitter and begin building your following from family members and friends.
Since you're operating in a creative industry, take advantage of Pinterest. This is a visual form of social media that's growing at an astronomical pace.
Stay Active Stay Consistent
Keep bringing out designs and keep talking about your t-shirts. The chances are you won't turn a profit for a long time. You'll have to take a loss. The important thing is to never become discouraged because of this. Unless you're one of the lucky ones, this is simply a part of running a business.
Over time, your profit margins will start to increase and you'll be able to gain a steady stream of regular sales purely through word of mouth. In the meantime, push your product through social media.
Make sure you call in an expert to help with the design of your website, and continue to improve the user experience.
The author, Melisa Jones, is a fashion diva and trendsetter. She enjoys blogging on fashion related tips and advice through her articles. She likes using FunkyTshack online design tool to come up with new and creative fashion designs.