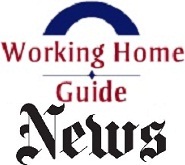 Here are the top online news headlines we had this week: The Microsoft-Yahoo alliance began paid search testing in Europe, the web went for a protest, Facebook presented Timeline apps, Google+ introduced new features while reaching for 90 million users, MegaUpload shut down by the feds, Bing rebranding itself, Google rolling out the "Page Layout" algorithm and retiring several products. Let's dig in!
Microsoft-Yahoo Paid Search Testing In Europe – The search alliance is beginning to integrate the adCenter advertising platform into 10% of Yahoo's paid search results in the U.K., France and Ireland at first and gradually increasing until a complete takeover in those countries during the second quarter of 2012.
The Web Protests Against SOPA/PIPA – The web demonstrated its combined force in order to protest against the internet censorship legislation where many sites have completely blacked out (Wikipedia, Reddit are the most prominent) while others marked this day by changing their logo or their entire homepage to raise awareness.
Facebook Timeline Apps – Facebook presented the next generation of social networking (my opinion) with 60 new third-party Timeline apps that will enable the users to express themselves more than just "Like". Verbs like "Read", "Run", "Listen" and actually almost any action you can imagine can potentially soon be available to share.
Google+ New Features – Google's social networking service/site/identity/whatever has presented few upgrades of is own. Google employees have announced in their Google+ accounts on the Hashtag auto-complete feature, the option to add text into photos and to record and publish video status updates.
Google+ Has 90 Million Users – At the quarterly financial reports disclosure, Google's CEO Larry Page has announced that Google+ has 90 million users. He also discussed and "revealed" some engagement stats but it came out pretty blurry and unclear whether he talked about the engagement specifically in Google+ or in all the company's products in general.
The Feds Shutting Down MegaUpload – One of the most popular file sharing sites has been closed by the FBI and the company's employees (including its founder) were arrested in a multi-country joint operation. As a retaliation, the hacker organization went for its vendetta, crashing down government, music labels and other associated sites.
Bing Is For "Doing" – Bing is changing its (familiar?) "decision engine" tagline with "Bing is for doing" in a rebranding effort. Microsoft's search engine launched a TV marketing campaign featuring winter sports athletes to promote the new slogan. Google be careful… (just kidding)
Google Fight Heavy Ads Sites – Google launched a new search algorithm called "Page Layout" that designated to target sites with too many ads above-the-fold and demote them as Matt Cutts warned few months ago. The first Google Panda update for 2012 is still MIA…
Google Retiring Six Products – This is the fourth time in less than 6 months that Google announces on cutting down unsuccessful products. The casualties this time are Needlebase, Picnik, Urchin and few others.
Stay tuned for more news and updates from the web every day!