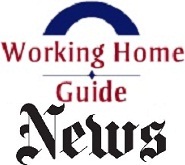 What important online business news we had this week? Google makes its search engine more Google+ social and upsets Twitter, Reddit announced on a 12 hours blackout, Facebook rolling out in-app offers program while beginning to show ads on the News Feed, Foursquare presenting a "places search engine" and Intel awarding $100K for ideas. Let's begin:
Google Presenting "Search Plus Your World" – Google has introduced one of the significant search changes of the year already in early January. The change designated to provide more personal search experience (based on the user's Google+ account) and mostly promotes Google+ profiles and pages in the search results.
Twitter Stating "Search Plus Your World" Is Bad For All – The micro-blogging social networking site got really upset from Google's social changes and declared it is basically bad for everyone. Google responded that they are surprise by Twitter reaction, but they are open for discussions.
Reddit Will Go Offline For 12 Hours – The social news community, Reddit, has published in its blog that it will black out the site for 12 hours on January 18th to demonstrate its opposition to the internet censorship legislation attempts (SOPA/PIPA).
Facebook Launching In-App Currency Offers Program – In an effort to increase the revenue of app developers (and Facebook's), the social network has launched a new program (that was open before only for the big companies) where the developers can implement currency offers of their own app.
Facebook Ads In the News Feed – As already stated in December, Facebook began showing Sponsored Stories ads on the user's News Feed. The ads will be labeled as "Featured" (and not Sponsored" as previously stated) only when the user will hover over the ad.
Foursquare Presents Places Search Engine – Foursquare is adding to its site the "Explore" search engine feature that was available only in its mobile app. This is another step of Foursquare to become more popular on desktop computers as well as in mobile devices.
Intel Awarding $100K For Best Tech Ideas – The tech company is awarding young American entrepreneurs (ages 18-24) $100K in a Facebook-platform contest for the best tech ideas called "Intel Innovators". The winners will be decided by a tech-leaders panel and by one member of the community ("top fan").
Stay up-to-date with the recent news of the web every day here in our site!