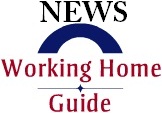 What were the biggest headlines from the online business industry this week? Google began implementing Google+ attributes into Gmail, announced that there will be no more Panda updates this year and released its yearly summary, AddThis published the notable 2011 social trends, Facebook experienced with coupon ads and private messaging feature for pages while officially began rolling out the Timeline, Wikipedia considers shutting down and Microsoft launched So.cl. Are you ready?
Google+ Attributes In Gmail – New social features from Google+ like Circles and sharing directly to the service have been assimilated into Gmail. Although Gmail is still a standalone product, all signs point out that there might be a merger with Google+ in the near future.
No Panda Updates Until Next Year – Google has officially announced in a Tweet this week that there won't be any more major Panda algorithm updates this year. The company is intending to grant online retailers a break from drastic rankings changes during the holiday season and the next Panda update will probably occur at the first or second week of January.
Google Zeitgeist 2011 – Google released its comprehensive yearly search summary, Zeitgeist 2011, in many languages and with global coverage. Some of the top rising searches were "Rebecca Black", "Casey Anthony" and "iPhone 5" while in the fastest falling searches you can find "MySpace", "Hi5" and "Netlog".
AddThis Social Trends 2011 – The popular sharing platform, AddThis, has published the notable social sharing trends overview for this year in topics like social services, social sites, web browsers, events and mobile.
Facebook Testing Coupon Ads And Private Messaging For Pages – Facebook has been experimenting (and confirming) this week with two new features: Coupon ads for businesses that can be redeemed online or offline and private messages between users and pages for better communication with brands.
Timeline Profile Launched – After a waiting of few months, Facebook began rolling out its new exciting Timeline profile to all its users around the world. The transition will be completed on December 22nd where the new Timeline profile will become the default and only one for all the social network users.
Wikipedia Considering Shutting Down – Jimmy Wales, Wikipedia's co-founder, has released a post this week where he informed he is considering that Wikipedia will go on strike to protest against the SOPA bill that is currently under discussions. Can you imagine the web without Wikipedia? Because it might happen soon…
Microsoft Presenting So.cl – The fact that Microsoft introduced its own social network wasn't a surprise. The surprise is that it is defined as a social network experimental project for students… Currently, the only people that can register are students from few selected Universities as the true intentions of Microsoft remained mysterious.
We will keep update with the most recent online news that can influence your work from home every day, here in WorkingHomeGuide.com!