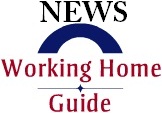 What were the biggest news from the web this week? Microsoft integrated Bing into the Xbox, Google+ confirmed adding check-in offers, the top social networks have summarized 2011, Twitter introduced complete new design and Facebook launched the Subscribe button for websites.
Bing Voice Search In Xbox – Microsoft began rolling out a software update for Xbox Live with Kinect that will combine the Bing Voice Search into the Xbox, initially in the US, Canada and the UK and supposedly to expand globally next year.
Google+ Confirming Check-In Offers – After many reports, rumors and screenshots on the web, Google has finally confirmed that it is going to integrate into Google+ check-in offers, a feature that is mostly in use by the Geo-location social network, Foursquare.
Facebook Summarized 2011 – Facebook released two different posts to overview 2011: The top 40 most shared articles on the social network for 2011 and the top status topics of the year.
Twitter Yearly Summary 2011 – Twitter also reviewed the past year in a five-parts summary: Stories, famous public figures joining, hottest topics, most Tweets per second records and the most retweeted Tweet ("Golden Tweet award").
Twitter New Design and Changes – Twitter introduced this week a whole new interface and design. It also presented more enhanced profile pages and also the option to embed Tweets into websites.
Facebook Launched Subscribe Button For Websites – Facebook has rolled out a new Subscribe button for external sources outside of the social network. At the moment, it is only possible to subscribe to personal profiles and not for pages.
Stay tuned for more work from home news every day here in our website!