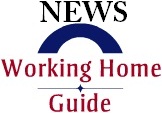 What major news we had from the online business world this week? WordPress announced on a new advertising program, Google posted more search updates, Foursquare presented new social button, Yahoo replaced Associated Content with Voices, Facebook acquired Gowalla (not official), YouTube introduced a new look and Bing and Yahoo summarized the year in search. Ready?
WordPress New Advertising Program – WordPress has announced on a new advertising program called WordAds (in partnership with Federated Media) to serve its bloggers community and to compete directly against Google AdSense. At the moment, only custom domain blogs with reasonable traffic will be accepted to the program.
Google Search Updates – Google intending to begin a tradition of posting monthly search updates and this is the second article about it they posted in just a few weeks. This week's important updates includes improved long-tail results and better original content identification.
Foursquare New Social Button – Foursquare is providing another way for its members to share places (or information about places) by a new social "Save" to Foursquare button. It is highly recommended for local business owners to install this button on their websites.
Yahoo Replacing Associated Content with Voices – Yahoo has shut down the old publishing platform Associated Content and moved its content to Voices, while deleting 75,000 articles for good, after Associated Content had suffered from a huge traffic decrease since the Panda attack on February.
Facebook Reported To Acquire Gowalla – It has been reported in CNN during the weekend that Facebook has bought the location-based social networking service Gowalla. According to the report, the Gowalla team will be working on the new Facebook feature Timeline.
YouTube New Look and New Analytics – YouTube presented this week its new design that offers the biggest video site on the web more social networking qualities. Additionally, YouTube rolled out new analyzing tool (YouTube Analytics) to replace Insight.
Bing and Yahoo Summarizing The Year In Search – Two of the most popular search sites on the web, Bing and Yahoo, have posted a pretty comprehensive reviews of the year in search. In addition to the top overall searches, the two companies have posted the top searches from many varied categories.
We will keep bring you the most recent and interesting news from the web everyday, here in our site!