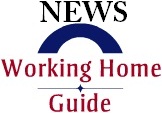 What were the biggest online business headlines this week? Microsoft, Yahoo and AOL announced on a mega advertising agreement, Bing launched the "Editor's Picks" web directory, Foursquare had a complete website redesign, the alleged new Microsoft's social network has been exposed, Google Panda 2.6 announced and Yahoo Site Explorer will be shut down on November 21st. Ready?
Microsoft, Yahoo and AOL (Mega) Advertising Deal – The three technology giants have announced on an advertising deal that will allow the companies to integrate their ad bidding platforms together in an effort to create one great advertising alternative to Google AdWords and to the growing Facebook Ads.
Bing Launched The "Editor's Picks" – Bing has decided to go back in time a few years and to offer the users a new web directory as another way to discover websites from across the web. My initial reaction was (and frankly, still is): Are you kidding me? Web directory? Seriously?
Foursquare Made a Complete Website Makeover – Foursquare has redesigned its whole website (foursquare.com), to allow users from all devices (not just mobile) to enjoy the location-based social networking services and not just from mobile apps.
Socl Is The New Microsoft Social Network? – New details about the Microsoft's social networking "research", Socl, have been revealed in a report by the news website The Verge. The site has provided a review, screenshots and description about the (still unconfirmed) social network.
Google Panda 2.6 – In a "weather report" Tweet, Google announced it is about to make another Panda periodic data refresh, seven weeks after the last one occurred.
Yahoo Site Explorer Closes On November 21st – One of the most popular online SEO tools over many years, is due to shut down tomorrow (Monday, November 21st). Yahoo has recommended the users to switch for Bing Webmaster Tools, however, it doesn't offer the same linking stats as the Site Explorer.
Stay tuned for more updates and guides about the most recent online news every day!