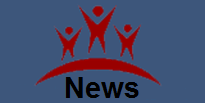 What major work from home news we had this week? We had a lot from Google: The company has improved the author appearance in the search results, Webmaster Tools is now reporting duplicate content issues, Googlbots are crawling and indexing JavaScript/AJAX and it announced on a new "Freshness" algorithm update. Additionally, Twitter experimented with new search features, LinkedIn is growing and Anonymous called of the attacks on Facebook. Are you ready?
Google:
Improving Author Appearance In Search Results – The author appearance will be expanded in the results and would include more features that relates to Google+. Additionally, it will be possible to verify authorship by using the author email account.
Webmaster Tools Reporting Duplicate Content Issues – Site owners can now receive duplicate content problem notifications in their Webmaster Tools accounts whenever the same content from other site is prioritized over their site's content.
Crawling And Indexing JavaScript/AJAX – After a very long time, Google's Matt Cutts has confirmed that they are now finally able to crawl and index JavaScript/AJAX codes. It was initially revealed by users who discovered that their Facebook Comments (based on JavaScript) got indexed.
"Freshness" Algorithm Update Will Affect 35% Of Searches – Google has announced on Thursday that they are rolling out a new search algorithm based on the Caffeine update from last year, that it is focused on fresh content and that will change 35% of all searches.
More News:
Twitter Experimenting With New Search Features – Small group of Twitter users have found out some new features when they search through the micro-blogging social network. They revealed that highlighted results comes up, marked as Top News or Top People from mostly reliable sources.
LinkedIn Is Growing – LinkedIn has revealed in its Q3 financial reports, that it is growing in a fast pace. The professional social network now has more than 131 million members, many of them are mobile social networking users which grew by 400% within a year.
Anonymous Called Off The Facebook Attack – Many people have waited for the 5th of November to see if Anonymous will indeed crush Facebook. However, the hacking organization has announced that it is not standing behind this kind of attack (if it will happened in the future).
We will keep updating the latest news from the industry every day, here in WorkingHomeGuide.com!