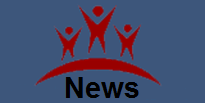 What major work from home news we had in the online business world this week? Google added "bid per call" segment to AdWords, Twitter experimenting with new expanded timeline, Microsoft partnering with Mozilla and WorkingHomeGuide.com presented new design. Shall we begin?
Google AdWords "Bid Per Call" – Consequently to the fast growing mobile industry, a new factor has been implemented into AdWords, where advertisers can now bid also on phone numbers and suppose to offer better advertising experience.
Twitter's New Timeline Experiment – There were many reports on different websites that Twitter made during the week new experiments with its News Feed/Timeline. Apparently, the company has tested more interactive Tweets on the Timeline, where they expand to show conversations, media, Retweets and more when clicking on them.
Microsoft And Mozilla New Deal – Microsoft and Mozilla have presented a new version of the Firefox browser with Bing as the default search engine (instead of Google). Microsoft took some risk with this move, after jeopardizing some market share of its web browser, Internet Explorer, to gain some share in the search engine market.
New Design To WorkingHomeGuide.com – This week we officially presented our new design for better and cleaner appearance that put our (precious) content in the center. We hope that it will give our visitors improved user experience finding and reading the information they look for!
Stay up to date with the most recent online business news every day here in our site!