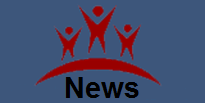 What major work from home news we had this week? Google Offers goes more personal while Microsoft launching a (another) new deals service, StumbleUpon celebrating 20 million members, Zynga plans to open a social network of its own, Google introduces Dart as an alternative to JavaScript and also shutting down Buzz. Let's begin…
Personalized Deals In Google Offers – Offers presented a new 3-step system to personalize the user's deals in an effort to efficient and to make the deals more relevant especially for the user.
Microsoft's New Deals Service: Bing Daily Deals – Although it yet to be officially launched, a new daily deals service of Microsoft has been revealed- Bing Daily Deals. This comes as an addition to the deals portal of Microsoft and it will try to firm the company as a major deals player.
StumbleUpon Celebrates 20 Million Members – StumbleUpon has grown all over 2011 in a tremendous pace and this week the social bookmarking/discovery site celebrated a great milestone- 20 million members (Stumblers as they call it).
Zynga Will Open Its Own Social Network – Zynga's strategy (Zynga Direct) is to reach directly to the users and independently while reducing the dependency on Facebook or Google+. To implement this strategy, the social gaming company is planning to open very soon its own social network called "Project Z".
Dart Introduced To Replace JavaScript – Google has introduced a new web coding language called Dart, with the intention it will replace the JavaScript code over the next few years. Although web browsers don't support it yet, Google are promising the new web language will have very high performances in all browsers and devices.
Google Will Shut Down Buzz – After almost 3 years, Google decided to shut down its failing social product Buzz in an effort to focus more on Google+ that just celebrated passing its 40 million users mark.
Find more news from the online business world every day in our website!