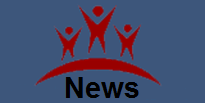 What important news did we had this week from the online business world? Steve Jobs, The legendary Apple's founder has passed away, Facebook presented new analysis metric and expandable ads, Google integrated some reports from Webmaster Tools to Analytics, LinkedIn added status updates to company pages and the daily deals industry continued to grow.
Steve Jobs Died At Age 56 – After years of struggling with cancer while still managing to make Apple one of the biggest and innovative companies in the history, Steve Jobs, one of the greatest entrepreneurs of all times has died. Condolences have arrived from all around the globe as the world mourns for the visionary man who changed the world.
Facebook New Analysis Metric and Expandable Ad Units – A new analysis metric called "People Talking About" will be added to pages insights and it will measure social reactions as "Likes" and comments of contents. Facebook has also introduced a new advertising platform, where the ads will expand and show friends engagement with it, whenever it available.
Google Is Integrating Data From Webmaster Tools To Analytics – A new section called Search Engine Optimization has been added to Google Analytics and it will drawn data like site's search queries, clicks and CTR from Google Webmaster Tools, in an effort to efficient the webmasters online business tracking.
LinkedIn Adding Status Updates To Company Pages – A year and a half after enabling company pages, LinkedIn is now offering the option of status updates for these pages, making it possible for companies to interact directly with the users.
The Daily Deals Industry Grown By 12% In September – Yipit has posted its monthly report of the daily deals industry and it was shown that in September the whole industry revenue has grown by 12%. While the two major players remained Groupon and LivingSocial, Google Offers is galloping with a 236% revenue increase!
Stay up to date with more daily news and updates here in WorkingHomeGuide.com!