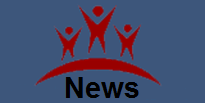 What major work from home news we had this week? Rain of updates from Facebook including an interesting "Timeline" profile, Google Wallet was officially launched, Google+ opened its gates to all people and gained 30% new users in just 2 days and YouTube presented new editorial and creating video tools. Ready? Get set… Go!
Facebook New Updates, Changes And Features – It begun with a "simple" joint venture with Twitter where users could connect the two social networks together and post public updates to Tweets. It continued with a new live friends Ticker and updated News Feed that designed to show the most "important" updates first like a personal newspaper.
But the highlight definitely came from the Facebook F8 developer conference: Mark Zuckerberg announced a whole new profile concept called "Timeline"- A complete chronological history of the user. Other significant announcement at the F8 were a new Facebook analytics feature and new media sharing apps so users could listen to music and watch videos together.
Google Wallet Official Launch – Google finally launched its intriguing new service and mobile app, Wallet. With this service, customers can pay with their mobile devices without cash or credit card. Right now it is pretty limited to few mobile phones only, but Google saying it will expand to more devices in the future.
Google+ Opened For The Public And Had a 30% Increase In 2 Days – After 3 months when only invited users could sign up, Google+ finally opened up for the general public. The unofficial statistician of Google+, Paul Allen, found that in just 2 days after being open for all, the social network had a 30% increase in new registered users.
YouTube New Video Tools – YouTube presented this week new tools to edit videos: The most interesting one is an automatic 2d to 3d converter with a click of a button. It introduced also Vix which allow to add effects and Magisto which can make several videos into one clip. Additionally, YouTube removed the 15 minutes limit to verified users.
We will keep bring you more great news on a daily basis, here in WorkingHomeGuide.com!