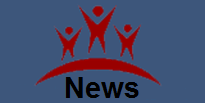 What important work from home news we had this week? Facebook released a new news ticker for few hours (then removed it), Microsoft updated adCenter quality guidelines, Google added another approval stage for AdSense and Twitter's Promoted Tweets seems to be a success.
Facebook Releasing And Removing News Feature – Many Facebook members were surprised to find a new "Friends Ticker" news feed on their sidebar, but were even more surprised when it has removed just few hours after… Does Facebook made some experiment? Maybe was it some employee mistake? Or maybe the company's got scarred from raging feedback? At this moment it is still unclear…
Microsoft Updated adCenter Quality Guidelines – Microsoft posted new guidelines for its advertising platform adCenter, rising the quality bar to a higher level. Most of the changes and updates were set to target low quality websites and now we need to see if Microsoft will enforce them decisively.
Google Adds New Approval Stage For AdSense Publishers – While Microsoft is going after the advertisers, Google is going after the publishers. From now, every new AdSense publisher will have to go through two reviewing stages before being able to earn from their PPC ad network.
Twitter's Promoted Tweets Receives Great Feedback – A survey by eMarketer found that the big majority of Twitter users have positive attitude towards the new advertising feature "Promoted Tweets" and also engaging with it frequently.
Stay tuned to our website for more daily work from home news!