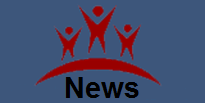 What major online business news we had this week? Bing and Yahoo traffic stats combined, Twitter presents image galleries, Facebook is making new privacy changes and improves its photo interface, +1 button integrated in Google+ and the biggest news of this week is that Steve Jobs resigns as Apple CEO.
Bing And Yahoo United Traffic Stats – While powering Yahoo search in 7 more countries, Bing is now showing a combined traffic stats alongside Yahoo in Bing Webmaster Center. It wasn't a surprising move and it was just a matter of time after Yahoo announced it will close its own Site Explorer.
Twitter Presents Image Galleries – Twitter is keep adding new features that bring this micro-blogging social network to a traditional social network and this time its image galleries, a very popular social networking option.
Facebook Privacy And Sharing Changes And Also Introduces New Photo Interface – We have two announcement from Facebook this week: The first is changes on the users privacy and sharing possibilities providing them greater control on their contents. In the second announcement, Facebook presented its new cleaner and bigger photo interface.
The +1 Button Interfacing With Google+ Stream – While until this week the users didn't have much incentive to click on the +1 button, now it is integrated (its about time!) with Google+ and whenever users will click on it, it will show up on their stream.
Steve Jobs Resigns as Apple CEO – This is definitely the biggest news this week, after taking a long vacation from the begning of the year, the legendary founder and CEO of Apple Steve Jobs, has resigned as CEO however will stay as Chairman of the Board. Tim Cook, who already replaced him in his current vacation and a couple of other times in the past, has appointed as CEO.
Find more news that can be relevant for your work from home in our blog!