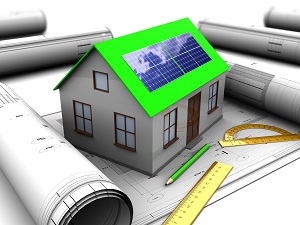 In modern construction projects there is always a need for an environmental and social outlook. Working out the impact your project will have on the environment and the area immediately surrounding the site that is being worked on, is imperative. Being able to demonstrate how you will do everything in your power to minimise the impact of the project on the environment is a powerful tool to have at your disposal.
A good construction project manager will be able to minimise the environmental impact of the project at hand, whilst also constantly looking to develop policies and processes that can be implemented to continuously improve the effectiveness of every task and project. Being environmentally responsible is an important aspect of a company's branding and wider image. There are a number of processes that can be put in place to become more environmentally responsible as a construction company and for individuals. Let's take a look at what you can put in place.
Control the Waste of a Project – The first thing that you can put in place as a process that improves the environmental responsibility of a construction project is to have a clear plan to control the waste that will be created during the upcoming project. All construction waste must be dealt with using the guidelines set out by the Environmental Act 1990 and the Employers Site Waste Management Plan. This ensures that all waste meets the recycling requirements where necessary. This can include any paper and timber waste that can be reclaimed and/or recycled for future use.
Minimise Pollution – Any pollution issues should be identified in your management plan for the upcoming construction project, looking at the guidance from the Environmental Agency regarding operational procedures. The idea is to limit or completely eliminate the potential impact of pollution from your upcoming project and the activities that will take place and the machinery that will be used to perform tasks.
Reduce Local Impact – As well as the wider impact of pollution on the environment you must also be aware and responsible for the impact your construction project will have on the local neighbourhood where work is commencing. Large projects must be able to perform tasks whilst being considerate to the local population, be a good neighbour, respectful, safe, responsible, maintain high standards of cleanliness and be accountable for all aspects of the project. This aspect of project planning involves being aware of energy and water consumption and the possible strain on local resources, any parking issues, dust, noise and water pollution, as well as delivery issues involving road closures.
Responsible Suppliers – One way in which you can ensure you are environmentally responsible and have a sustainable approach to your work is to build relationships with suppliers who have a similar outlook. This can include the suppliers of materials you use to build or the sustainable plant hire companies that you hire machinery and equipment from.
Being environmentally responsible is achievable without compromising the effectiveness of the projects you are working on. Just follow a few simple steps and anything is possible.
Article by Charlotte Nicholas