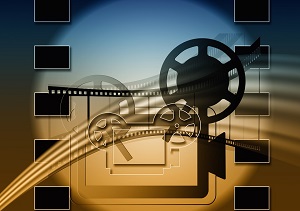 Before the internet, recruitment advertising was generally placed in the windows of convenience stores and in the advertising pages of local newspapers. The internet has opened the floodgates of opportunity for employees with countless job opportunities but also for employers, trying to find perfect candidates to fill positions within their company. In recent years, there has been a big increase in video recruitment for a business' online marketing strategy and the results have been incredibly for successful.
Companies who have included a video with their online recruitment method have seen to have achieved 34% more potential employees apply than companies that do not have a video, so there is a massive benefit to incorporating video adverts.
So, what do you need to think about when wanting to make a recruitment video? Here are some ideas;
Show off your company
Recruitment used to be finding the people with the best skills and experience to work for your company. Nowadays, if you want the best, you have to show that you too are the best. Making a video for this is a great way to show potential employee why they should apply to work for you. Giving a description of your company on your website is a basic way for applicants to read but a video can show them and visually interest them. Some companies have made fantastic recruitment videos by just simply using a camera in the 1st person mode, to show what an average day at work can be like for applicants to get a feel of the environment and sense of what kind of work relationship a company has to offer.
A video about the company can also answer some of the questions candidates would ask employers during the interview process. Also can be use one of the video production Dublin companies that can offer you a great discount for making nice videos.
Categories of videos
As mentioned above, one type of video is showing what an average employee's day is like (filmed in a 1st person way) which is very effective but there are many different ways.
A video that shares stories from present employees about the company and the work that they do is another good method, providing a compelling narrative to engage the potential applicant.
Another great method is to show how your company drives and motivates its employees. Make a video show off what an employee can learn from working with you by showing employees going through fun company training events.
To show what perks your company can offer. Show a video to highlight to the applicant that if you do great work, you will noticed and rewarded for your efforts and commitment.
You can try a humorous recruitment video but it has to be done in a way where an applicant can see the humour but still see that your company has a serious work ethic.  Some companies have made humorous recruiting videos showing applicants the various types of people they DON'T want to employ. It also gets to show people with those qualities that are in the video to not even apply which can save a lot of interview time.
Video Placement
Now you have decided on the previous two ideas, it is important on where to place your recruitment video. Social media sites are a major influence in recruitment. Making a Facebook page for your company and placing your video on there will open up the opportunity of applicant endlessly. YouTube is the biggest video website in the world having hundreds of millions of people using each day, so placing your recruitment video on there, with a link back to your company website can really benefit your recruiting strategy. There are many other social media websites you can place your recruitment marketing, just look and choose the right ones for you.
The number one rule for video recruitment is to show your company for what it is and what it does and highlight all the reasons why someone looking for employment would want to work for your company and also, for your video to attract the kind of employee you wish to work for you.
F. Aldea is definitely an Online Advertising professional and blog writer who loves to explore the most recent trends in business, technological know-how and advertising and creates about a variety of articles.