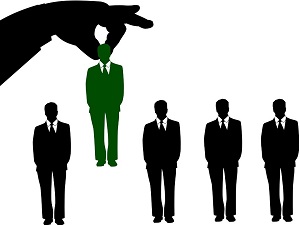 In many companies, the sales department uses a funnel and measures each step of it in order to optimize the selling process and keep their potential buyer interested.
Recruiters should also use a funnel system in order to improve their hiring process. We are going to talk about each one of them and also give you some advice about how to get each step right in order to achieve success.
Step one: Awareness
Nowadays, most of the job seekers are looking for more than just attractive salaries. A well-rounded benefits package, a friendly team to work with, a flexible schedule, career advancement opportunities, a nice work environment are just some of the factors that can make people want to work for you.
The first step of the hiring process funnel is raising the awareness of the job seekers. For that, you should create a career page for your business and present all these advantages there. You can also include media files and testimonies of the other employees that will attract potential candidates.
Step two: Source the best candidates
Now that you have an awesome careers page it is time to drive candidates to it. You can do it by using different sources like job boards, employee referrals, social media and previous applicants.
Use an ATS to find out which are the best sources and observe what sources send you the most applicants and how far they go through the funnel.
Step three: Generate applicants
Now that candidates know you are hiring, you have to make them complete the application process,
You now need to communicate the positions you are hiring for and get people to complete your application process. Make sure your job description is clear, well-written and has all the needed information in it. You should also keep in mind that the candidate's time is precious to them, so ask less than 25 questions and make sure the competition doesn't take them more than 5 minutes.
Step four: Interview and evaluation
After you attracted as many applicants as possible it is time to start narrowing down their number and select the best persons in order to find the ideal employee.
Usually, from the total number of applicants, 10-15 percent should move onto this step and be called for interviews and then evaluated.
Before the interviews make sure you know exactly what you are looking for, which are the skills, the professional experience and the qualification the ideal employee should have and what kind of personality will best fit your company's culture.
Make sure your candidates will have a pleasant and positive interview experience. They should leave with a good opinion about your company even if you are not hiring them.
Step five: Offer and hire
Finally, the last step in your hiring funnel is choosing the best candidate, make him an offer and hire him.
Now that you decided which candidate best fits your company, you should make him an offer he will accept. By this point, you should have an idea of what are your candidate's expectations regarding the salary and the bonus package. He should also know, from the job description or reviews from your employees what he can expect from you. So coming to an agreement should not be a very hard job.
These are the most important steps to take in a hiring process funnel. This system is very efficient and, if you go through all these steps right, you will certainly hire good people to work for you. But if you are at the beginning, you should know that these things need time and work and that learning from your own mistakes will make you become a better recruiter.
Recruitment agencies handpick these people and attempt to encourage them for a greater work chance.
Florin A. is definitely a Digital Advertising professional and blog writer who loves to explore the most recent trends in business, technological know-how and advertising and creates about a variety of articles.