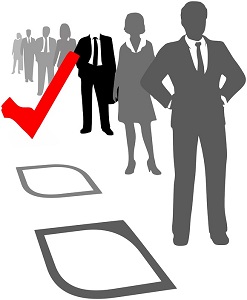 When a company wants to hire new people, the recruiter team usually lead the hiring process. They are often helped by or have to communicate with other people in the organization.
The department in need of a new person has to define the requirements and to interview the top candidates. To make sure they will hire the best person they will also need the recruiting team's guidance
The leadership team will set the business strategy and the hiring goals. They will look for the recruiting team to accomplish this goal and bring the best people on board.
The person who leads hiring in a company should keep all these people involved up-to-date with all the hiring process important stages and decisions. For that, they will have to make different hiring reports and share them with the other departments. Here are some of the most important ones:
Operational hiring reports
Operational hiring reports always show what is happening in the present. Company leaders and hiring team can see that the hiring process is being optimized.
Hiring pipeline report – indicates how many applicants are distributed throughout each level of your hiring pipeline.
If a segment of them is advancing through each step to your hiring system, it means you're attracting the right candidates.
 Source report – shows how many applicants come from each source and how many of them passed the initial evaluation.
It is very important to concentrate to the best candidate sources and this report will help you identify them.
Rejection report – Shows the stage and the reasons why your candidates were rejected.
From this report you can find out if unfavorable candidates are rejected early in the hiring process (as they should be) or if they slip through your filters and advance too far (which means you should work on improving your hiring strategy).
Interviewer/reviewer report
This report shows, for each hiring team member, the number of interviews they participated in and how much time it took for them to evaluate their candidate. You will also be able to observe the type of feedback each interviewer offers.
 Coordinator report/activity report – shows the number of candidates that were sent for review, evaluated, scheduled for an interview or hired.
From this file you can find out the efficiency degree of your recruiting team, see if they are able to accomplish their tasks. If they are not, you should find new ways to improve your team's productivity.
Strategic hiring reports
Strategic hiring reports contain information that reflect the general hiring process and help you take strategic decisions in the future.
Hiring effectiveness report
As its name says, this report will show your hiring effectiveness. From it you will find out, 3-6 months later, if managers are happy with their new employees.
If they are happy, it means you are on the right way. If not, it's time for some major changes and a new strategy.
From this report you will find out how many days it took you to hire a new candidate after he entered the pipeline, giving you a solid idea on the efficiency of the hiring process.
Generally, it should take around 30 to 40 days to hire a new person. If you can do it faster, that is a big plus for your company.
This report will show the number of days passed from the moment you posted a role to the moment you hired the new person.
This file shows the average number of days each candidate spends at each hiring process stage.
The rejection report can also be used for making strategic decisions. Knowing where and why your candidates were rejected, can help you optimize your hiring strategy.
HP Konnect the right people to companies and the right companies to people, ensuring the perfect fit for all involved and a long lasting, productive relationship. Visit them at https://hpkonnect.com.
Florin A. is definitely an Online Marketing expert and blogger who likes to research the latest trends in business, technology and marketing and writes about a range of topics.