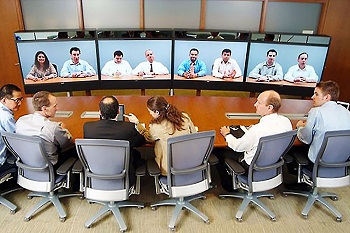 Technology is a big part of the way that we live our lives in today's world; in fact, there is no single person out there that doesn't require technology in at least one part of what they do in a day. Technology offers people convenience and also has the capability to save finances for most people and companies. Video conferencing is one of the latest technologies that is taking the world by storm.
Video conferencing is offering a large number of companies a way to conveniently run some of their branches, a company may have branches abroad that they can communicate with easily and without incurring further expenses. Most companies are nowadays heavily reliant on video conferencing and use it on a daily basis.
Right Software
Getting the right software ensures that the company will not incur further expenditure on maintenance or other aspects such as; a feed that is constantly breaking down. Companies want to choose software that will serve their needs reliably, without too much fuss because they may become heavily reliant on it the system to run the affairs of the company.
Cost
Profit is probably the biggest factor in running a business, profit is income minus cost. All companies want to find the best for their business whilst having enough finances left to save and invest back into the company. The company also wants to know if the software they are getting will pay have a pay off, no company wants to buy something and then not use. The company should consider if it fits the budget they have for the project. You don't want to spend money that was allocated to something else because the project was more expensive than anticipated.
Features
The company should list the features that they think will be of most importance to them, the features they need may require a higher budget. If the company is planning to use the program in communicating with just one person who may be an employee in a foreign country, there is no need for the company to invest in software that can enable up to 20 or 30 participants, such solutions may be more costly and have little or no use once purchased.
Security
One thing that has been keeping some businesses from adopting the technological advancements that are the taking the world by a storm is the issue of security. No matter what type of technology anyone or any company is using, they want to ensure that the information they are sending and receiving is secure. Most companies purchasing a technology will want to know just how secure it is, video conferencing shouldn't be different. Hacking is one of the demons of the technological world, one that doesn't seem to want to go away. So security should be paramount when considering video conferencing solutions.
Conclusion
Technology is good for the economy, it creates an ever growing business world and any business that is looking to grow should learn to embrace it. Video conferencing is one technology that most companies should look to embrace, the process of choosing a solution should be done carefully. The person or people who are in charge of the project should consider if they are securing a safe solution, if it is convenient. The company should consider if the software is cost effective.
This post was written and supplied on behalf of Interact, a video conferencing and telephony solutions provider.