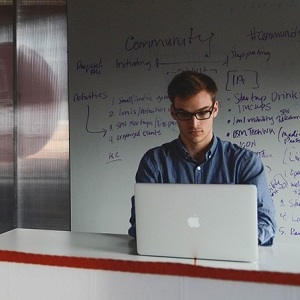 Online training courses have provided employers a cost effective option to develop the skills of their employees and make them more productive at their current roles in the company. However, despite the convenience and flexibility that online courses offer, not all employees may be eager to take on another task.
Here are a few tips on how management can ensure that their employees are fully utilizing this great training ground and successfully complete their assigned training course.
Dedicated Time for Online Training
Although online training gives the employees the flexibility of being able to go through the modules during their free time at home and on weekends, that will not guarantee that everyone will be using their time off from work to do so. It is ideal to set a time for online training. This helps to keep all employees committed to the training. You can assign an hour a day for the course, or maybe half a day for certain days a week. The important thing is for you to be able to set a specific schedule for the employees to focus on the training.
Individual Growth and Company's Goals
Before beginning the course, the employees need to understand why they are being required to undergo training. They will need to see how completing the course will benefit not just the company but them as well. Discuss the objectives of the course with them, in a meeting or individually, and let them understand that, aside from becoming better performing employees, taking the online training course will help them improve their skills and knowledge which can lead to career growth for them.
Reward Top Students
Positive motivation never fails. Have a section on your bulletin board for employees who have completed the course. Reward the top 5 employees with the highest assessment scores. Commend the first employee to successfully complete the course. This will entice others to really do well in their tests and complete the course ahead of the set deadline.
Provide One-on-One Feedback
After an employee finishes a test in the online course, sit down with them and discuss their strengths and weaknesses. This will help them move forward in the right direction. At the same time, meetings like these will remind them that the online training is a requirement that they need to take seriously. It also provides them with a mentor figure which can greatly assist them in staying focused and committed to completing the course.
Set a Deadline for Completing the Online Course
While online courses do not necessarily expire, it is recommended that you set a deadline for completion of the course. One of the advantages of e-learning platform is, you can customize your training courses and restrict access to it. So, work with your IT support team so access is terminated by the deadline date and make sure to remind your team at least a week before the deadline so everyone can make sure that they complete their online training on time.
By following these simple tips, you can motivate employees to commit to completing their online course successfully and, hopefully, achieve better performance as a result of their training.
Michelle Gonzalez has been writing for SMEs across the United States, Canada, Australia and the UK for the last five years. She is a highly-experienced blogger and SEO copywriter, writing business blogs for various industries such as marketing, law, health and wellness, beauty, and education, particularly on e-learning platforms such as www.teachable.com.