It's not only politicians who tell you what they think you want to hear, then do whatever they want. Nonprofit organizations sometimes pull the same shenanigans. They can change face, depending on the audience.
That's fine, I suppose, unless you happen to be supporting a nonprofit that is not only not doing the work you want, but actually working against it.
Here are a couple of real-life examples of donors getting fooled by nonprofits, then some tips on how you can guard against being the next person fooled by an organization you thought you could trust.
It's tough to encourage healthy eating and support Monsanto at the same time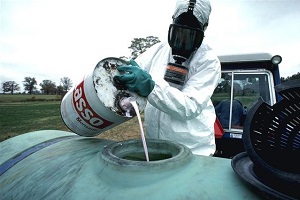 Dr. Joseph Mercola is a longtime supporter of natural medicine and healthy eating. His website is consistently ranked among the most visited sites on the planet. It would almost be an understatement to say that Dr. Mercola is an advocate for health. He uses every tool he can find to get the word out: Big Food and Big Medicine are out to make money, not to promote health. They can't be trusted.
Mercola is the real deal, and he puts his money where his mouth is. One nonprofit organization he won't be supporting any longer, though, is PBS Frontline. In a rather shocking blog post, Dr. Mercola wrote this:
If you have ever supported PBS in the past I would hope you seriously reconsider and refrain from donating any money to an organization that has clearly demonstrated they are nothing more than an industry shill and could not care less about your health.
What got the good doctor so upset? PBS, once a mainstay of programming and news that benefits the people (as opposed to the corporations and lobbyists) has swapped sides, says Mercola. Here's another statement from the same article:
If you've been a regular viewer of PBS, you've likely noticed the increase in sponsored messages over the last few years, and among these "underwriters," as they're now called,6 you have Monsanto, Pfizer, and Merck, just to name a few.

Surely an organization that cares for kids is okay, isn't it?
Here's another example of how you can think your money is going one place when it's really going another.
Anyone living in the area surrounding Washington, D.C and New York City has heard the Kars4Kids radio jingle. It's catchy and cute.
Hey, if you own a car you're not using and need to get rid of, wouldn't it be cool to donate it to the kids – especially when you'll get a free vacation and a substantial tax write-off to boot?
That's what many people think. According to their 2014 income statement, Kars4Kids gathered almost $37 million dollars in donations. You don't have to look far to raise questions, though. For one thing, that same report (form Charity Navigator) shows that Kars4Kids spent more money on fundraising than on program expenses. Just 42 cents of every dollar collected went to helping kids.
That's not what drew fire from officials in Oregon and Pennsylvania, though. They found issue with the failure of Kars4Kids to disclose that their "free vacation" was really a timeshare offer with hidden costs AND that the money doesn't go to ALL kids, but only to those of a certain religious organization – one that you may not wish to support.
Kars4Kids is great at marketing, but make sure you take a little deeper look before you decide to donate your car, boat, or truck to them. You may love kids, but not want to indoctrinate kid in the Kars4Kids brand of religion.
One huge point here: This article isn't about telling you were to donate or not donate your money, property, or time. The focus here is on urging you to make sure you know where that donation is going.
Should I give money to panhandlers and sign holders?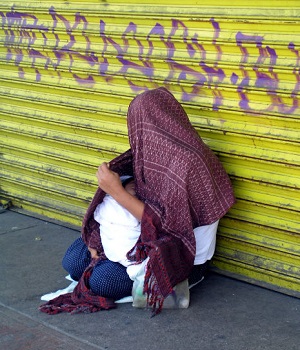 While this article is aimed at helping you find charities that serve the people you want to help, I often get asked about donating to people on the street or holding a sign on the corner.
Personally, I think it's wiser to give food or a coupon for food, this is a case where one must largely depend on conscience. Not everyone you see asking for a handout is going to use the money for another bottle of booze or a pack of cigarettes.
I think of soccer star Christina Burkenroad who was embarrassed to disclose that she was sleeping in a parking lot. And I remember reading a Florida newspaper article about a once celebrated pro football quarterback who wound up begging for dollars and sleeping in a flop house. Stuff happens, and we want to reach out to those in need. The trick is to figure out how to do that without helping enable them to avoid getting the real help they need.
How to decide who to trust with your donations – 2 crucial steps
With just a little research, you can find out all you need to know about the nonprofit organization you want to support. Sometimes, all you need to do is check the financials of the nonprofit, and those are readily available online.
Just seeing, for instance, that more of your donation would go to fundraising than to helping kids might be enough to stop you from giving to Kars4Kids.
Here are my three top picks for finding out the facts about nonprofits:
GuideStar bills itself as "the world's largest source of information on nonprofit organizations. They definitely provide a comprehensive look. You'll need to register (free) to get the full scoop.
Nonprofit Explorer gives you the ability to search directly for the IRS 990 filings of nonprofit corporations. Results here can be iffy, though. You have to be sure of the bottom line name of the organization. Kars4Kids, for instance, is a donation-gathering arm of an organization known as Oohrah. You have to know that before you can pull up any financial info here.
Charity Navigator spells out everything you probably need to know in a straightforward format. It's my favorite nonprofit watchdog site. One feature I especially like is "Charities Performing Similar Kinds of Work." That gives me options I may not have known about.
Checking with one of these nonprofit watchdogs is the first step to determining whether a specific charity is where you want to trust your donations.
The second step is to search for news and reviews on the internet. Try search phrases that are targeted. Here are a few examples:
Is [the name of the nonprofit] a good place to donate?
News about [the name of the nonprofit]
[the name of the nonprofit] scam
What does [the name of the nonprofit] do with donations?
[the name of the nonprofit] lawsuit
There is a caveat here: Be careful about trusting everything you read. Reviews are sometimes planted by a competitor. It's a common ploy for casting doubt on a company or product. To get a third-party opinion on the quality of reviews, try the Fakespot tool.
Once you begin looking at the truth behind the marketing hype, you're likely to be amazed at what you find. Don't let a few bad apples spoil it for you, though. There are charities that accurately disclose who they are and what they do. It just takes a little effort to find them.
One final warning: After you've begun donating to a nonprofit, check back at least once each year to see if anything has changed. Doctor Mercola was a long-time supporter of PBS. When he discovered they cater to Monsanto and big business, though, he pulled the plug.
Don't be afraid to donate. Just be careful about where you donate.
Abel Cane is a freelance writer who the environment and health. He learned the lessons taught in this article by experience.