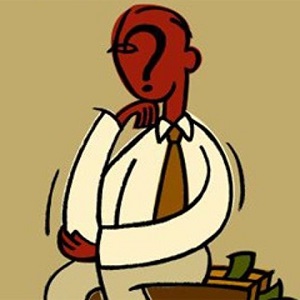 If you are looking to apply for a guarantor loan, the role of the guarantor is absolutely crucial. While virtually anyone can act as a guarantor for your application, you'll find that it is often best to find someone that knows you and trusts you. You also want to find someone who you can depend on and who your relationship with can suffer some rocky moments. It may be that you will struggle to meet the payments of your loan and you have to ask yourself whether your friendship or relationship could survive if you struggle to make the payments. You need to accept that the guarantor has responsibilities when it comes to guarantor loans, and so you need to make sure that they are covered and protected as well.
There is also a lot to be said for making sure that the guarantor you choose has a good credit score. While the role of the guarantor loan is to help people with bad credit obtain finance and funding, the person who acts as a guarantor will be evaluated to see if they can provide support if required. The guarantor should either be a homeowner or someone with a very good credit score, although you will find that many guarantor loan companies are keen for you to find a guarantor who can provide evidence that both of these elements apply to them. It is not enough to just find a guarantor, you will find that you need to find a guarantor who has a positive credit score and who can be trusted.
Think about what the guarantor loan company is looking for
There are a number of reasons that guarantor loan companies are looking for a guarantor with a good credit score, including:
A guarantor with a good credit score is more likely to repay the loan if the need arises
A guarantor with a good credit score can prove that they are trustworthy and organised when it comes to finances
A guarantor with a home and other assets will be less likely to move on if payment is required
These are all simple reasons but they can make a massive difference when it comes to obtaining the finance you need. This is why you shouldn't rush into finding a guarantor and it is also why you should be close to the guarantor. There is a need for you to know a bit about the finances of the applicant and to be confident that they will meet the needs and requirements of the guarantor loan company. Most of us would feel slightly uncomfortable talking about finances to someone we don't know too well, but given that you need to know about guarantor's finances, it makes sense to choose someone who you can trust and rely on.
You can improve your credit score
You may start to think that obtaining a guarantor loan is too much hassle but there are benefits that come from obtaining this style of loan. First of all, if you obtain the finances you need, you can make a positive impact on your life and start to move forward with confidence. Secondly, if you make the payments in full and on time, you can start to move towards a better credit score of your own. If you currently have a poor credit rating and you need to call on the services of a guarantor to obtain finance, there is a lot to be said for being proactive in improving your credit score.
If you think that there is no point in working towards improving your credit score, you are wrong because it can be turned around. However, you need to be patient as it can be a long process and you need to take steps that actively show you are keen to improve your credit rating and finance.
In the short term, the finance you receive from a guarantor loan provider can help you to take control of your finances, and the role of the guarantor is crucial in this. Knowing that you have the support of someone with a good level of finance and dealings with credit can only be seen as a positive factor. No matter what you need the loan for, finding the right guarantor will help you to apply for a guarantor loan in confidence.
Andrew Reilly is a freelance writer with a focus on news stories and consumer interest articles. He has been writing professionally for 9 years but has been writing for as long as he can care to remember. When Andrew isn't sat behind a laptop or researching a story, he will be found watching a gig or a game of football.