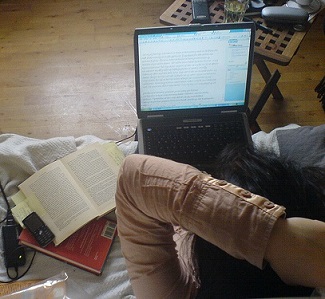 Online learning has become increasingly popular. More and more people are attracted to online courses which allow them to earn their degree without having to leave their hometown or quit their job. Online education has made it possible for adult learners to develop new skills and learn at their own pace as their schedule permits.
Yet while online courses are very convenient, students need to possess discipline and good study habits so they can successfully finish their course. Here are some tips for online students, particularly adult learners.
Do a Thorough Research Before You Choose an Online Course
There are numerous good online courses, but these may differ in terms of how they use their media for teaching, the length of their course, the manner by which their instructors monitor the progress of their students, and so on. To know exactly which course will be best for you, take time to really learn about the courses available, check out any reviews about these, and even reach out to the instructors and inquire about how they support their online learners.
Establish a Schedule and Commit to It
Flexibility is one of the benefits of studying online but it pays to devote time every week, everyday if your work and family obligations permit, for studying and doing coursework so you are able to meet the set deadlines for reports and projects. It will help to plot your study schedule on your planner or calendar, be it paper or electronic, whichever works for you. The important thing is to remain committed to your schedule.
Ask Help When You Need It
There are many ways you can reach out to your fellow students and your instructors whenever you are uncertain about certain parts of your course. Instead of spending so much time trying to figure things out all by yourself, asking for help will be a good way to save time and continue doing your coursework. There are various online tools added as developers create online courses. You can send an email, post a question on the online discussion boards, send a chat message, or even text message your instructors and peers.
Establish Connections with Other Students
Study groups are a great way to learn, and they are not confined to students of traditional brick and mortar schools. While online learning allows you to learn independently, it doesn't have to stay that way if you don't want to. You can always connect with other online students and form study groups, either online or in person. Use this to have a deeper understanding of your online course and get insights from other people.
Have Your Own Study Space
It is important to have a study space that will help you remain focused on the lesson that you are reading or project that you are preparing. Look for a quiet space in your house where there are no distractions, such as television, children running around, or computer games. Your study space should also be one that has adequate lighting and ventilation, to make it conducive to learning. It could be the basement, garage, or the attic. If there really is no such room in your home, look for a nearby coffee shop or even a friend's space that can make it possible for you to study effectively.
Michelle Rubio has been writing for SMEs across the United States, Canada, Australia and the UK for the last five years. She is a highly-experienced blogger and SEO copywriter, writing business blogs for various industries such as marketing, law, health and wellness, beauty, and education, particularly on creating online courses such as those offered by CourseMinded.com.