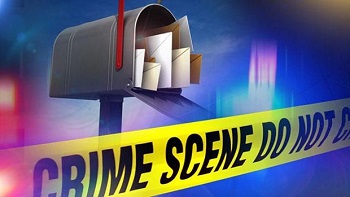 There are many ways in which businesses can commit fraud and although it may not seem as popular as it used to be, mail fraud is still a major drain on society and the organisation which delivers mail around the UK and the rest of the world. Two businessmen have been found guilty of posting over 1,000 items without any payment. This crime relates to the actions of Mark King and James Burford at their mail-order finish ornament firm.
This is hardly the most common or traditional firm you are likely to find on the High Street but it just goes to show that there is scope for fraud and crime in virtually every walk of life and business industry.
In the end, the presiding Judge at Portsmouth Crown Court decided against sending the two men to hail but he has handed out suspended prison sentences. The firm was struggling financially with the main difficulties coming from the decision to move from being an online only store to a shop that had a physical footprint. This store was in Hayling Island.
The Royal Mail subscription service allows fraud to occur
The act of fraud related to the company having a subscription with the Royal Mail where they were duty bound to declare the postage they were using and then pay for this postage. The business had their account suspended twice but they continued to use the service and an investigation indicated that the business had used up close to £9,000 in postage without payment. The investigation also found a text message between the two men declaring that their actions didn't cost anything.
In court the two men tried to lay the blame and responsibility on each other but in the end Judge Sullivan started that he felt both of the men were equally responsible. In court it was said that King had found a new job but due to the negative coverage of the case in the local media, he had lost the new job.
This is a unique style of fraud and many would argue that if the Royal Mail didn't have this style of system in place, the fraud wouldn't occur. However, the vast majority of users of this system use it in a correct and safe manner, which means that the actions of the few who do commit fraud shouldn't be tolerated or accepted. There is a need for the Royal Mail to impose tighter controls with respect to the system but it is not as if they should shoulder the blame for the fraudulent activity.
Royal Mail holds a zero tolerance policy
A spokesperson for the Royal Mail released a statement saying how the organisation holds a zero-tolerance attitude to all acts of dishonesty. The organisation is fully committed to prosecuting the small number of people who take advantage and abuse the position of trust that they hold. Given that the Royal Mail needs to account for virtually every penny in the modern climate, it is understandable that this sort of crime would be a blow to the company.
In the modern era, you may not think that mail fraud is as prevalent as what it used to be but there is still a genuine opportunity for fraudsters to make money through engaging in this form of activity. There is also the fact that while people focus on modern fraud and emerging threats, there can be a shift away from traditional frauds. This means that there may be a fresh opportunity for fraudsters to engage in this style of activity, which will provide them with a way of making more money for themselves.
This is the sort of crime that will receive calls for large punishment. The Royal Mail is no longer the pride of Britain but it is something that many people feel a strong connection to. This means the general public will likely want to see anyone found guilty of fraud relating to the Royal Mail punished in an effective manner. This is where there is a need for a solicitor team to provide the most robust defence of the people accused of these crimes.
While this is a specialist style of fraud, it is a style of fraud that occurs regularly enough for solicitors to develop expertise and understanding in this area. Anyone that is facing charges of Royal Mail fraud will find that there are specialist solicitors on hand to provide a high level of representation.
Andrew Reilly is a freelance writer with a focus on news stories and consumer interest articles. He has been writing professionally for 9 years but has been writing for as long as he can care to remember. When Andrew isn't sat behind a laptop or researching a story, he will be found watching a gig or a game of football.