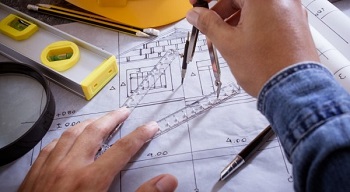 As your business grows, the need for more resources is inevitable. This can mean taking on new staff, investing in new technology and equipment, or expanding your site to accommodate more customers. Perhaps one of the biggest obstacles to business growth is the need for larger premises as your organisation branches out.
However, moving site can incredibly costly and labour-intensive for any business. 

So how do you expand your premises, without having to relocate? Here are a few tips to help you overcome the challenges, and grow your business organically.
Identify Your Needs


To generate a good return on your investment, it's essential to carefully consider why you're looking to expand, and how you're going to use the additional space. If you've got an office or an educational centre, calculate how many additional desks you need. If you're a retailer, how are you going to change the layout of your shop to make the most of available space?
Plan Your Project
Once you have a clear idea of your requirements, you can start looking at the options within your site, to identify where a new building or extension could be located. Hiring a consultant for this task is a smart choice, to ensure that you explore all available options, and get a professional opinion on the best route to take.
Planning your construction project is not only crucial for determining your specifications – it also enables you to calculate costs, from the construction itself through to the interiors and facilities. Only then can you make an informed decision as to whether you can afford to pursue your expansion plans, or if you need to look at alternative options.
Pre-Fabricated Buildings
Nowadays, there are many more architectural options than the traditional construction project. In some cases, more cost-effective modular and portable buildings will meet your requirements. As well as being far more affordable, without the need for lengthy construction work, pre-fabricated buildings can overcome planning permission obstacles in some cases.
From self-contained portable cabins to modular buildings up to three storeys high, pre-fabricated options can be tailored to the exact needs of your business, and constructed off site to ensure minimum disruption. Whether you require basic storage or toilet facilities, or luxury office space for your employees, they offer a simple and effective solution for businesses looking to expand.
Making the leap to the next stage of your business can be a daunting prospect, particularly if it requires significant investment in new premises or resources. However, by carefully planning your expansion and researching the options available, you can ensure that you grow within your means, and generate a great return on your investment.
Modular and portable buildings offer a lasting solution for businesses looking to grow, allowing you to expand your premises effectively, in a short space of time. A building consultancy firm can help you weigh up your options, calculate your requirements, and come to a decision on how to move forward. Hopefully this information can help you with the next chapter in your business.
This article was written by Kelly G Grassam with helpful information from Thurston Building Systems. Kelly can be found on Twitter at @KellyGGrassam.