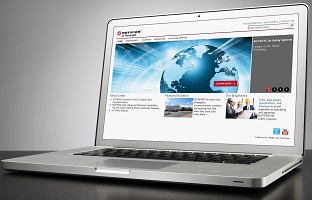 Are you looking to make your own website? If yes, the first thing that you need to keep in mind is knowing the purpose behind your website. Will it be an e-commerce website or is it to sell some services? Whatever your purpose, the internet is perhaps the biggest marketing platform that promises a wide reach, of course provided that the message is optimized and reaches the right audience.
Step 1: get a domain name. It should be unique, yet catchy. Make sure it is not too long or too complicated. This will cost a little amount of money on an annual basis.
Step 2: know what type of website you are looking to create. The different types include an informative website, content-based website, blog, e-commerce website, database website or a forum.
Step 3: a good host is key to keep your clients to your website. a majority percentage of people will leave your webpage if the hosting is too slow. Thus, it is imperative that you find services that are great. There are 3 types of hosting to choose from.
Shared: this is cheaper but will affect the speed of the website in case of heavy traffic.
Dedicated: this type can be expensive but it is solely used for your website so the speed is pretty good.
Cloud: this is a great option, though comparatively insecure, because all the data is stored virtually.
Step 4: find a good web designer. The outlook of your website will depend on how good this person is so choose wisely. There are a lot of things that need to be kept in mind. The message must be delivered. The images must be correctly placed. The alignment of blocks should be effective. The website should be easy to navigate and the list goes on. All of this can only work if you have a clear vision and a great web designer.
Step 5: get content written for you website. You need content that looks good and sounds good. It must have the right amount of spark and the power of sales conversion. However, the content does not end at the home page. There is a blog that needs to be maintained. This will bring in new traffic to your website. This may include blog posts, ebooks, podcasts, press releases, etc. Moreover, do not undermine the power of visual content and use it as frequently as your content allows.
Step 6: market your website. This is the most important step because no matter how well your website has been made and looks, it does not matter until the right people visit it. Thus, you submit your website to a search engine of your preference, and optimize it accordingly.
Once all of the above steps have been completed, you have a virtual presence and access to online clientele. This means you can market your product or services all over the world or if your business is local, in your local area, without having to lift a finger.
Scott Heron is a web designer with a quirky sense of humour. To learn more about web design and his work, click here.