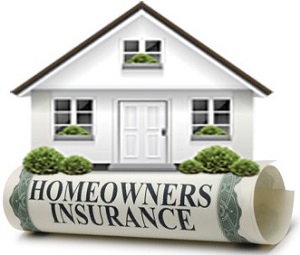 The decision to purchase a home is one that comes with several costs—the cost of a mortgage, upkeep and repairs, and homeowner's insurance. The total price of these costs can leave you looking for a way to save money. One way you can do this is by taking advantage of homeowner's insurance discounts that are typically overlooked by homeowners.
Newer Electrical Wiring
Older electrical wiring may not meet codes. Older techniques are also more likely to cause an electrical fire than new wiring methods. According to the data provided by the U.S. Fire Administration, nearly 67,800 home fires occur every year because of faulty or outdated electrical wiring. Finally, older wiring may become damaged from normal wear and tear. If you have new wiring in your home, your insurance company may be able to offer you a credit of 10%.
Roofing Material
The material on your roof also has a large impact on the premium you are paying for homeowner's insurance. Roofing material is graded between classes 1 and 4, with 4 being the most resistant to damage. Roofing your home with this sturdy material can result in a savings of 5-10%.
Living in a Gated Community
When looked at from a safety perspective, gated communities are more beneficial to insurance companies. They are not easily accessed and are at a lower risk for theft and vandalism for that reason. They may also have a neighborhood watch, security, or other features that put your home at a lower risk. This can result in a 5-20% credit.
Belonging to a Homeowner's Association
Some neighborhoods require that you belong to a homeowner's association (HOA). The presence of a homeowner's association in your neighborhood ensures that you maintain your house. It also improves the security of your home, because HOA's often take place in security measures and community watch, which lowers the risk of vandalism and theft. This credit can save you 5-10% on your insurance premium.
Having No Previous Claims
When you have previously made insurance claims with your homeowner's insurance, it shows that you have a good reputation for taking care of your home. As a result, your premium may be lowered. If you have not filed a claim in ten years, this credit can save you 20%.
Having a Smoke-Free Home
The U.S. Fire Administration reports that 18,900 fires are caused each year by smokers. It is also the leading cause of death from a fire. For these reasons, many home insurance companies will offer discounts for individuals living in a smoke-free home. Depending on the insurance company, your savings will range between 5-15%. You can further increase these savings by having adequate smoke detectors and a functioning fire extinguisher in your home. These items further reduce the risk of excessive damage, injuries, and fatalities in the event of a fire.
Bundling
If you have homeowner's insurance, it is likely that you also have automobile insurance. When you purchase both of these policies through the same company, they will typically offer you a discount. You can also bundle this with any other insurance policies you may need (life insurance, boat insurance, motorcycle insurance, etc.).
Having a Newer Home
When your home is newer, you are less likely to file claims because of leaking pipes, malfunctioning furnaces, foundation damage, and other problems that may occur with an older home. You can also save money by renovating some areas of your home. Make sure you inform your agent, such as the agents at Insurance Land, of renovation plans before you start a project. They may be able to suggest tips for maximizing your level of savings. This can save you up to 25%.
Lautaro Martinez is a professional student and freelance writer who offers advice in insurance safety and knowledge to his readers.