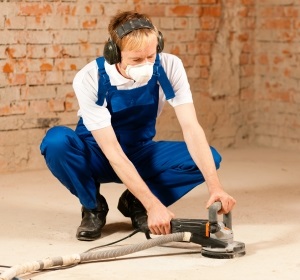 As the most widely used construction material in the world, concrete is found everywhere these days. From the pavements beneath our feet to ceilings above our heads, it is the single most ubiquitous building substance known to man.
Despite having a rough time of it in the media, being labelled as drab, boring and dull, concrete is an essential part of modern life. Homes, workplaces, leisure facilities, airports and countless other buildings all use concrete, not to mention the sewerage pipes, motorways and canals that have all been made possible thanks to this incredibly versatile material.
Structurally reinforced concrete is becoming more and more popular across the globe as many construction companies move away from structural steel. Here we look at some structural services available to those considering building with concrete in the 21st century:
Multi-Storey Reinforced Concrete Frames
Before concrete became prevalent, buildings over six storeys high were rarely seen. Construction was mainly carried out using timber, stone and brick, which naturally had its limitations. Concrete frames enabled construction workers to go higher than they ever had before, and post-war material shortages encouraged the use of this material further still. Now, precast concrete is taking construction projects to the next level.
Walls
Precast concrete walls allow construction companies to save time and money by reducing labour costs and shortening build times. Their excellent sound resistant and fire retardant properties make them perfect for residential buildings and their paint-ready smooth surfaces mean fewer personnel are required on site.
Columns Of Square, Circular And Complex Design
Thankfully, concrete construction isn't limited to simple flat walls. Now, thanks to ever-more powerful computer systems, construction companies are able to design intricate structures via digital fabrication. Smart Dynamic Casting looks set to allow complex designs to be realised in concrete like never before.
Lift Shafts
Precast concrete lift shafts are revolutionising the way that elevators are being put into buildings. Easy to assemble and cost-efficient, these pre-formed building blocks are simply stacked on top of one another to form a complete shaft. All are created to bespoke specification, which means that, no matter how the architect envisages the building, precast concrete will enable that vision to become a reality.
Staircases
Similarly, precast staircases are perfect for time saving and lowering costs. The variation in looks and styles available is endless as each are created to that particular project's own specification. Once in place, all that is needed to make them ready for use is a quick skim of plaster then the floor covering of choice can be laid.
Waffle Slabs
As the name suggests, these slabs have a waffle-like appearance that provides a lighter alternative to conventional flat slabs. Ideal for areas that require a degree of flexibility, good thermal mass, fire resistance, and vibration control, these slabs are often used in construction projects such as hospitals and laboratories.
Post Tension Works
Post tension works is the process of pre-stressing the concrete prior to service loads being introduced. This allows for thinners structures to be put in place, resulting in lower building heights whilst maintaining structural integrity.
The advantages of using precast concrete are numerous – such as durability, versatility, safety and a higher quality product – but the two key factors here are clearly time and cost. However, in order to take full advantage of these benefits, it is vital that local firms are used so that transportation expenses can be kept to a minimum too.
Nick Carr is the director of Reinforced Concrete Solutions Limited, an Essex based specialist in all types if reinforced concrete construction. His company works on complex schemes and methods without compromising the quality and finish.