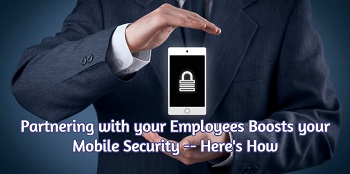 Educating your employees about mobile security is the best way to protect your valuable data and prevent data breaches from occurring. While mobile devices like phones and tablets can increase efficiency and even make your employee's jobs more enjoyable, they can also increase your security risks.
The devices themselves aren't the problem; employee attitude about privacy and security could be what ultimately puts your private data at risk.
Security 
Enhancing the security on your devices and network won't help with this issue – since overly aggressive security measures can actually cause additional problems. As employees feel forced to come up with creative ways to work around your privacy measures, they can put your data at risk; most don't even realize their actions could harm the company at all.
Helping your employees learn more about the types of risky behavior that can cause security issues can help them become more proactive about protecting your valuable data. As your employees learn more about protecting their own personal data, the company naturally benefits as well; many workers access their employer's data on personal devices. Learning how to handle information securely will boost your employee's attention to data security and keep your valuable information where it belongs.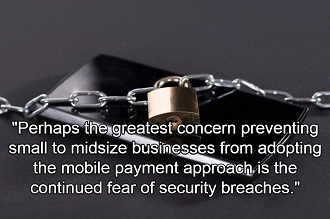 Choosing what information to relay and delivering it in an easy to digest, easy to implement formula can help your employees get onboard quickly.
Cover the following topics and you'll be well on your way to better data protection: 
Train in small groups: Your workers likely have different levels of comfort with technology and different skill sets; training in a small group allows you to fully address the needs of all users.
Actively listen: while your goal is to increase your security and decrease the risk of problems, making sure your employees concerns are addressed will help you both and create a nurturing and supportive environment, too.
Test your systems: Offer employees the opportunity to voluntarily test their knowledge and skills and make sure there are no significant gaps. Allow workers to access your training materials as needed to ensure that they can find the information they need to protect their devices – and your data.
Regular and formal classroom sessions: Schedule regular meetings, old school style and make sure your key players are all in attendance. You can cover a specific topic, review your procedures or discuss what should be done in the event of an emergency security breach.
Cover newsworthy breaches: When a big retailer or website gets hacked, it makes headlines. Make sure you are in the know about the latest breaches, how they were caused, and open a dialog about how similar situations could be prevented. Simply discussing these cases will boost awareness and may keep your company from falling victim to a data thief.
Balancing the needs of your mobile device users with the need to protect your valuable data is a two way street. By offering informative sessions that enhance your employees' understanding of security you give them the skills they need to protect your data – and their own – when they work from a personal device.
Katrina is a product specialist, solving issues for your computer server and power needs at Racksolutions.com