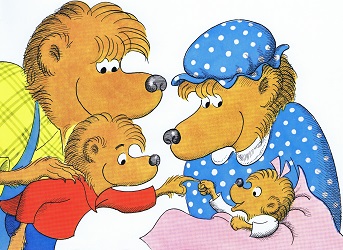 With the arrival of the new Royal Baby just around the corner, we've pulled together the best ways you can save money when you're expecting your own little prince or princess. Bringing a new baby home is an expensive time – especially when you don't live in a palace!
So follow our simple tips to save a bundle so you can invest more in your little bundle's future.
Don't buy more than you need
It may sound like common sense but buying more than you need is so easy to do – especially when your newborn would just look so cute in those onesies! Your little one will grow out of clothes fast and it won't be long before you find yourself getting rid of just as many clothes as you're buying, so don't go mad.
'Bundles of second-hand clothes from eBay or NCT Nearly New sales (nct.org.uk) are worth looking at – they're often in great condition and more than half the price of new equivalents,' says Sarah Willingham, mum of four and founder of letssavesomemoney.com.
Find out the ten least useful baby products according to Which?.
Shop around
Believe it or not you never have to pay the full price for your baby essentials because there's always a sale on somewhere. You can also get baby stuff cheaper from supermarkets and online. Try Money Saving Expert's Shop Bot – just type in what you need and click 'compare' and it will list your item's price at loads of different retailers.
Find freebies
By joining baby clubs like Sainsbury's Little Ones and Toys R Us Mother and Baby Club you can look forward to receiving samples and coupons to spend on maternity and baby products. You can also find almost brand new second hand items on websites like Freegle and Gumtree or hire items like a steriliser and Moses basket from The Baby Loft.
Be energy smart
With a new baby comes more washing, cleaning, appliances and gadgets and gizmos quietly clocking up your energy bill. While energy efficiency might not be the first thing on your mind, a free home energy check to help you discover where you can make energy efficiency improvements in your home to save money in the long run, so you could save around £250 a year.
If it's time to buy new household appliances, invest in energy efficient models. An energy efficient washing machine can save you up to £37 a year on your energy bills according to Which?.
It's also a good idea to make sure you're on the cheapest energy tariff. Switching from a variable tariff to a fixed gas and electricity tariff will save you money and protect you from shock bills. Switching energy companies is also easier than you might think – with the time it takes to switch energy companies being halved from 5 weeks to two and a half weeks. New general election policies could also see 24 hour switching rolled out by the end of the year.
Kim Landrover has an obsession with money saving and writes regularly about a range of subjects including energy, utility bills, coupons, discounts and many more.