Buying a period property must be on everyone's dream list. The love of the quirky and beautiful eccentric features, the excitement of owning a piece of history and the fascination in discovering a property's stories are all reasons why buyers are keen to snap these properties up.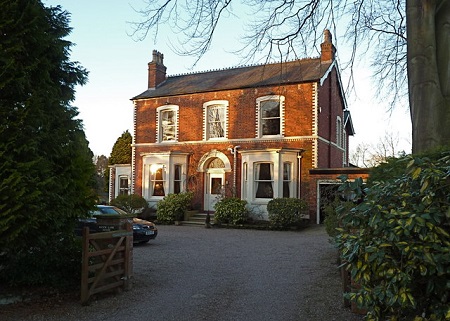 Buildings of this kind present certain challenges and in order to make it work for you, you need to make sure you ask the right questions and seek the right advice before committing.
Think about what you want from a living space
If you're the sort of person who loves lots of light, will you be able to create an airy living space in a small cottage? Similarly, will you be able to create a home which is suitable and practical for you, out of an old church with soaring ceilings?
Be honest about whether you can embrace the building's individual character, warts and all. It is essential to work with the building, as opposed to trying to make it conform to a very different model.
Is it listed and what does this mean?
Lots of period properties are "listed" which means the building has been placed on the Statutory List of Buildings of Special Architectural or Historic Interest and graded. English Heritage states the qualifications for Grade I, II or III listed buildings. There are legal restrictions to the changes you can make to a listed building.
It sometimes comes as a surprise that the listed status applies to the interior, the exterior, any object or structure fixed to the building and any object or feature in the curtilage (the garden.) Even if a building isn't listed, it might still be in a "conservation area" and so still have legal restrictions on what alterations can be made.
Understanding what listing means and that you will need to seek approval for any alteration or decoration works will ensure you have a clearer picture of how to proceed with changes.
Consult as soon as possible
If your building is listed or within a conservation area, speak to the conservation officer in your local planning department about whether you need consent for alterations to the property. It can take time to work through these processes so it is best not to leave this too late.
Hire the right professionals
Make sure the property survey is carried out by someone who has specialist experience with historical buildings. A surveyor employed by a mortgage company may not have any experience with period properties so may not be the best person for this job.
Ask if the surveyor has experience and knowledge of Section GNA 2 of the RICS Appraisal and Valuation Manual, which concerns the surveying of old buildings.
Also ask about an integrated Building and Historic Survey, which is offered by many surveyors with experience of historical properties. This gives you a detailed picture of the development phases of the building and key historical features. It may help with navigating what you can and can't do, under Listing and conservation restrictions.
Keep hiring the right professionals
This theme continues throughout the buying and alteration process. It is recommended that any architects or builders employed should have good experience of working with old properties.
This is especially important when looking into repairs. A surveyor's report might highlight defects which do not need immediate attention or are not a cause for real concern. Woodworm holes in timber or distorted frames might be left over from problems which have previously been dealt with. The Building Conservation website states that rigorous treatment of supposed defects can actually cause more damage to a historical property.
When looking for professionals with specialist knowledge, visit the Building Conservation website for a list of companies and services.
Get to know the property yourself
Getting to know the property yourself can really help when working with other professionals during any alteration, repair or decoration process. Take time to explore the whole property and find out how things were put together and when repairs were done in the past. The more you know, the easier it will be to brief a professional advisor and work with a builder.
Investigate those past repairs
If, in the course of your exploration of the building, you come across old repairs, look into these thoroughly. A new owner inherits the legal responsibility for all previous repairs since the building was listed so it is worth finding out whether these changes had approval from the local authority.
If you commission an integrated Building and Historic Survey, these repairs should be reported on.
Additional costs
Be aware that while you may be able to obtain consent for some amends to a listed property or a property in a conservation area, there may be changes you are not allowed to make.
Changing windows is one example of this. Many older buildings have traditional single glazed windows, which are not very energy efficient. However, it can be difficult to get permission for new double glazed windows. In this case, buyers will have to decide if they are happy with much higher heating costs before purchasing.
But you might be able to save money
On occasion, you may be able to avoid paying VAT on alterations that have listed building consent. Your local conservation officer may also be able to point you in the direction of sources of grant aids. It is worth investigating this to see if you are eligible. Depending on the scale of works you would like to undertake, any help with finances could be welcome!
Traditional methods are best
In many cases, the old ways are the best ways! Experimental materials or chemicals can be impervious and highly finished so a property's original character and eccentricity is hidden. It has become more popular in recent years to use traditional methods and materials when altering or repairing a property so it is becoming easier to show off your building's individuality.
Simon Armitage is the Managing Director for Cambridgeshire's leading Estate Agents- Morris Armitage. Simon opened the first branch in 2002 and have since sold and rented thousands of properties in Cambridgeshire and beyond.