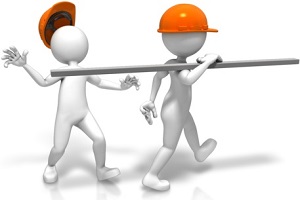 When someone suffers a horrific injury at work, it is understandable that there has to be an investigation into why the accident was allowed to take place. Even in workplaces where there is a lot of heavy machinery and major equipment, if people follow the correct procedures and proper measures are in place, people should be allowed to work safely and without fear of their health being at risk.
This is why an investigation into a factory work has ended up with his leg being amputated has resulted in two firms having to pay close to £50,000 in fines and costs. Vincent Sutton was delivering a metal frame, weighing 850kg, on behalf of Russell Fabrications, his employer, to Delpro Ltd, a company located on the Brookfield Industrial Estate, which is in Glossop. The incident happened on the 5th of January in 2012.
The court was informed that as the frame was being removed from the truck, the chains managed to work themselves free from the hook, causing it to fall onto Mr Sutton's foot. This was a drop of around 2 metres and the injury caused Mr Sutton to end up having his left leg amputated at just above the level of his knee. The court was also informed that none of the firms had informed people of how the metal frame was to be safely lifted on and off the truck. The fact that no instructions were issued to the employee is a major issue, and this was a contributing factor in the decision that was imposed at the court.
Serious issues were at fault for this accident
An inspector for the HSE, Scott Wynne, spoke after the verdict was issued, saying; "The failings of both companies contributed to this incident, which could so easily have been avoided had more thought gone into the planning of the loading, unloading and transport of the metal frame. The methods adopted for both the loading at Russell Fabrications (UK) Ltd and the unloading at Delpro Ltd, were inherently unsafe, and the vehicle used to transport the frame was unsuitable, as the loading area was too small to safely accommodate it. Unfortunately the failings of the two companies have led to a worker suffering life changing and permanently disabling injuries."
Delpro Ltd were fined £12,000 and ordered to pay £9,000 to the prosecution costs. The firm pleaded guilty to one breach of the Lifting Operations and Lifting Equipment Regulations of 1998. This was an admission that the firm had failed to ensure that work had been planned in a proper manner, there was no appropriate supervision in place and that there was nothing to ensure that work was being carried out safely.
Both firms shared some of the culpability
Russell Fabrications was fined over £11,000 and ordered to pay costs of nearly £14,000, after they were found guilty of a breach of the Health and Safety at Work Act 1974. Both of the firms received a sizable fine for their actions and there is no doubt that the injury could have been prevented if either of the firms were able to provide proper training or guidance. The fact that mothing was in place and this style of incident occurred meant that both firms had a degree of culpability about the incident, which was represented in the fines that were administered.
The fact that someone lost a leg after a workplace accident is highly regrettable, and it is obvious that there had to be a full and thorough investigation into the events that led to such an accident taking place. This means that there is a need for special representation and this is where it is best to call on a specialist lawyer. There are many different lawyers who can provide support and assistance, but it is always best to find a lawyer who offers specialist support in a particular area of law. Health and safety is an extremely specialists area of the law, and this is why it is crucial to be represented in the most effective manner.
Anyone or any firm that is facing an investigation or charges of this nature will find that employing the services of Health and Safety and Environmental Investigations Lawyers will be the ideal starting point for moving forward.
Andrew Reilly is a freelance writer with a focus on news stories and consumer interest articles. He has been writing professionally for 9 years but has been writing for as long as he can care to remember. When Andrew isn't sat behind a laptop or researching a story, he will be found watching a gig or a game of football.