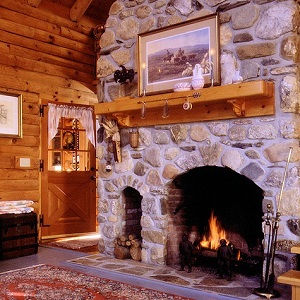 Winter can wreak havoc on your property, as harsh weather and cold spells have the potential to seriously damage your stonework. So as temperatures start to thaw a little, now is the perfect time to assess the exterior of your property. But how do you inspect it and what are you looking for?
Learn how to check your building for problems with our expert introduction, allowing you to nip any issues in the bud by the time spring arrives.
Spotting Cracks and Decay
The condition of your stonework can be affected in many ways, from the crumbling of pointing to the decay of the natural stone itself. Take some time to walk around the outside of your building, looking for gaps, cracks or missing sections along the walls. Be sure to check around sills and lintels too, not just in the obvious places within eyeshot.
As water freezes in cracks and gaps it can cause structural damage to your property, and over time these can worsen. Any gaps, however small, in your stonework can let water through into the property and cause issues such as damp or drafts. Cracks can be minor or they can lead to major problems – properly repaired, they shouldn't be anything to worry about.
A Professional Opinion
If you're still not feeling too confident about checking your stonework, an experienced mason will usually offer property inspection as part of their services. Like going to the Doctors, some problems can be hard to identify if you don't have the expertise to give a professional diagnosis. By allowing a stone specialist to offer an expert opinion on the condition of your stonework, you can ensure that you find a cost-effective and lasting solution to any problems that are noted.
Take Action
Regular inspections and maintenance work may be costly and time-consuming, but it can save you a lot of hassle in the long run by preventing more serious problems from emerging. Repointing and restoration work can also improve the kerb appeal of your property – you'd be amazed at what a difference a little attention to detail can make to your exterior.
Spring is a great time to tackle any pointing work, before peak building season begins for masons. And the earlier you book their time, the more chance you have of finding a reputable stone mason who will do the job to a high standard. Which makes it all the more important to inspect your property now rather than later in the year!
Make it a habit to check your building regularly. It doesn't take long, and time and effort spent looking after your stonework now can pay dividends in the future, by protecting your property from more serious restoration and repair work. And if you don't have the time or know-how to inspect your exterior, allow a specialist stone mason to take care of it for you! Getting the experts in will reassure that you are protecting yout biggest asset so you can be worry-free.
This article is written by Kelly Gilmour Grassam, a freelance copywriter from Yorkshire. You can follow her on Twitter at @KellygGrassam. This article has been written with helpful information from Henley Stone.