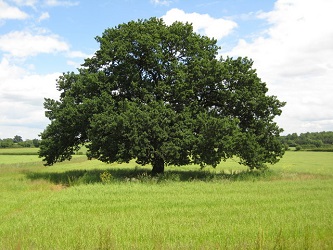 Right now it seems like oak furniture has never been more popular. There are more shops and websites selling this wood now than ever before – but don't be tempted to think that its dominance on the high street is a passing fad. Oak has been used by people for thousands of years to craft furniture.
So why has its popularity endured for so long? Well, there are a number of reasons why we just can't get enough of the mighty oak.
Strength and durability
In the past, oak was used to build naval ships, which gives you an idea as to how strong it is. Remarkable in its ability to withstand knocks and scrapes that other furniture would not be able to, it's a great choice for families. It's pretty low maintenance too, the only thing you have to be careful to avoid is a build-up of dust. This is easily remedied by a quick wipe over with a damp cloth every now and again – an ideal choice for busy mums and dads with little time for housework! Just when you think this wonder wood can't get any better, it does. Oak is also resistant to damage from insects and fungus, meaning that you don't have to worry about any expensive pest control measures. Phew!
Timeless good looks
It's not just about functionality though. A key part of oak's dominance in the furniture market is that it just looks really good. There's not a room in the house that a nice piece of oak furniture wouldn't look fantastic in. From some gorgeous bespoke kitchen units to a beautifully carved bed, it's a wood that lends itself well to almost every kind of interior design scheme. Going back to one of the points we made earlier, one of the reasons for its versatility in the home is that it's so strong. Its ability to withstand pressure without splitting or cracking means that it's suitable for every room in the home, even the bathroom!
If you flick through any interior design or home magazine, you're guaranteed to spot oak at least once. This is because it's that rare thing in today's world; timeless. From the soft honey hue to the attractive grain in the wood, oak makes a statement without being gimmicky or going out of fashion within the space of a year. It's easily adaptable too, taking stains a lot better than other wood. This is down to that all important grain, which shows through stains to preserve the character of the wood.
Invest in some oak for your home
If you're looking to upgrade your interiors, then investing in some oak furniture is a great place to start. There are a huge selection of pieces out there, so start off with something small like a side table or some shelves to incorporate it into your home. We're pretty sure that after a while, you'll start adding more oak pieces to each room, such is its appeal. Whatever kind of furniture you do go for, by buying oak you'll investing in something that will last for years to come.
Nick Halls is the Founder of the bespoke oak furniture company – Rustic Oak. Nick designs, creates and builds each piece of furniture using Oak Beam and continues to have a true passion for carpentry.