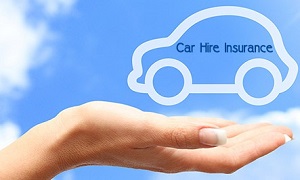 It probably comes as no surprise that car hire insurance is insurance cover for your hire car.
Facetious answers aside, however, car hire insurance is probably the single most problematic aspect of renting a car – it is a subject which many motorists find out to their cost is somewhat less than simple and straight forward.
Why does it raise problems?
There may be two main reasons why so many people emerge confused and dissatisfied about the insurance cover on their hire car:
car rental companies are in the business of hiring out cars – they are not insurance specialists and you might reasonably be wary of buying financial services from a vehicle rental company; and
car hire companies do not have a very good reputation for transparency when it comes to additional charges – such as insurance – which has been described by at least one motoring correspondent (Richard Dyson writing in the Telegraph newspaper, August 2014) as a rip off.
What are the problems?
Given those two suggestions as to why problems occur, just how do they manifest themselves – what are the problems of car hire insurance?
Inclusive insurance
in relation to the cost of actually renting the vehicle, the cost of insurance is expensive – the same Telegraph story gave an example of insurance for a hire car actually costing more than the rental charge itself;
in the UK and Europe, moreover, where the insurance package is normally included in the advertised rental price, most customers are unaware of the relative proportion of costs for rental and insurance;
Exclusions
although the package ensures that you meet the legal requirement for third party cover, theft protection and accidental damage, there are typically some parts of the vehicle specifically excluded from the usual cover. These are the roof, underside, windows, wheels and tyres, so any damage to these may still leave you with a significant bill to settle;
Excess
even more of an issue is likely to be the excess amount that typically attaches to the cover you are buying – this is commonly at least several hundreds of pounds and may easily exceed a thousand pounds, especially for higher performance or high specification vehicles;
at these rates, it is hardly surprising that many customers decide to arrange further insurance to protect the amount of the excess;
such car hire excess insurance is almost certain to be offered by the rental company, although the additional daily rate of arranging it is widely criticised as being expensive – as Martin Lewis, the Money Saving Expert contends;
more competitively priced car hire excess insurance is likely to be obtained from experts in the field of insurance – specialist providers whose standalone products often provide more comprehensive cover than the excess protection you are likely to be offered by the car rental company;
Hiring your car in North America
car hire insurance issues are by no means restricted to the UK and Europe;
if you are renting in North America, you might find the situation even more confusing;
it is common for Americans to drive a hire car on their own private motor insurance – rental companies therefore offer insurance packages as entirely optional features (although a very basic level of third party cover is still a legal requirement);
because this allows the rental company to advertise solely the cost of hiring the car, you might think there is greater transparency;
although true to a certain extent, however, you are still likely to require insurance cover when hiring a car in North America – and that is where the confusion may reign;
after the basic level of third party cover, the most common defence against accident damage is the so-called Collision Damage Waiver (CDW);
as the term suggest, however, this may only cover accidental damage arising from collision – a moving vehicle incident;
theft protection (TP) may also need to be purchase separately;
Loss Damage Waivers (LDWs) are also available and typically include theft protection and more comprehensive cover for accidental damage;
as in Europe, however, any claim on either form of waiver or theft protection insurance typically carries a large excess – called a deductible in North America;
a final piece of protection may be needed because of the relatively low level of third party cover the law may require in some States;
this is called Supplemental Liability Insurance (SLI) and is designed to indemnify you against the potentially very high claims that might be made by third parties;
Excess protection
even though you may be driving in North America – or indeed any other part of the world – standalone car hire excess insurance is still available from a UK based insurance provider of reputable, internationally valid policies from Lloyds's underwriters;
it is generally possible to tailor these to suit the particular region of the world in which you re going to be renting a car – typically, the UK and Europe, the Americas or the rest of the world;
in this way, a single additional, standalone policy may provide comprehensive protection against any excess, a Loss Damage Waiver, theft protection and Supplemental Liability Insurance all rolled into one.
Although the term car hire insurance may at first sight appear entirely self-explanatory. It may easily become far more complicated and confusing. A number of aspects of such insurance attract fairly frequent criticism, not least the fact that many additional charges seem to be "hidden" by car rental companies.