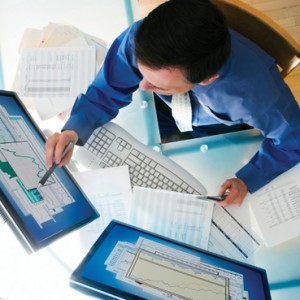 Can accountants give business advice? Yes, of course they can. Here we are, in 2015, surprised that accountants give business advice. Again, the answer to this question is "yes" most accountants will advise on more than just tax returns.
In this post, we are going to elaborate a bit more on the type of help an accountant can give.
Exactly What Do Clients Want with an Accountant?
What do clients want? They want certainty and control over their financial affairs. The areas clients would like to have more control over include debt, business affairs, taxation affairs, asset structuring, insurance, cash flow management, wills and of course, compassionate giving. If you had to go out there right now and choose between a finance broker, financial planner, lawyer, banker or accountant to help you manage all of the above, which one would you choose?
Clients Want Someone Who Has Their Best Interests in Mind
As a client, you want someone who has your best interests in mind. You don't want someone who is closed and tells you that they cannot give you the best advice because of some strange internal document – you want the best advice and that is exactly what you will get when you go to the right accountant.
Should Accountants Give Financial and Business Advice?
There are still some people out there who feel as if accountants are not in a position to give financial/business advice. If an accountant is not allowed to give financial advice, exactly who would be in the position to give it? There are many people that will tell you that they are currently using an accountant as their main source of financial advice and there is nothing wrong with this. Accountants have been the main "advice" givers for decades due to the fact that they are the ones who know the financial position of their client. Point blank, accountants are the key to the best financial advice.
Not All Accountants Are the Same
While some accountants will offer business advice, there are others who will not give such advice. Some accountants are simply looking to offer "strategic" advice that is not catered directly to the client. What we mean here is that some accountants will not independently advise on the suitability of a business – they will merely give you advice on how to establish and pay the correct taxes for one. Some say that many accountants lack the resources and time to even offer advice. There are accountants who will refer you to an adviser to make sure you get the appropriate advice.
In conclusion, for those of you who are looking for both an accountant and a business advisor, we suggest doing your research and shopping around so that you can find the best accountant that doesn't just give tax advice. Just take caution when you are choosing your accountant because as we said, not all of them will be willing to offer you business advice that will cater to your specific needs.
This post was supplied by Mark who is terrible with figures and writes for Stringer Mallard Harrogate based accountants, Stinger Mallard can help with all aspects of accounting and business.