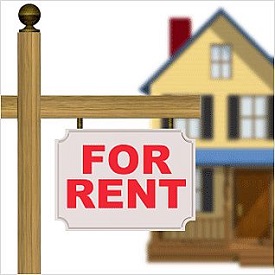 Nowadays, more people are choosing to rent property in the US and the UK than ever, as mortgages become harder to secure and our lives become more dynamic. Whether you're new to renting or you want to be a smart shopper when searching for your next pad, a few simple tips can save you a lot of hassle later down the line.
Before you sign any contracts with your future agency or landlord, have a read of these 5 things you should know before renting a property.
1. Is My Deposit Protected?
It's normal for a landlord or estate agent to require a deposit for a rented property. This is designed as a buffer against any damage (accidental or otherwise) during your tenancy, and should be returned to you in full if you meet the terms and conditions of your contract. Your landlord is required by law to place this deposit in a government-approved protection scheme, so check that they have done so within 30 days.
2. Are the White Goods In Good Condition?
Unless agreed otherwise, any white goods provided with the property are the responsibility of the landlord to maintain. However it's much easier to ensure that these are in good condition before you sign the contract than after. If you aren't happy with any of the large appliances before you move, try to negotiate this into your contract before you sign.
3. Which Company Currently Supplies the Utilities?
Although most utility suppliers will automatically provide electricity and gas when you move in, this will usually be at their highest rate. Find out who is currently supplying utilities to the property and unless you are tied into a fixed supplier with your landlord, do some research to find the best deal before you move. On moving day, make sure you take a meter reading and ring your supplier as soon as possible.
4. What Does My Contract Entail?
The majority of disputes and misunderstandings that arise between landlords and their tenants lie in the small print of the contract. Make sure that you have thoroughly read this before you sign, and raise any questions or sticking points that you have. Say now or forever hold your peace!
5. What is the Council Tax Band?
Council tax doesn't just apply to property owners – tenants are responsible for paying it too. Unless you're a student or disabled, you'll be required to pay council tax for your property, so find out the tax band before you move to factor this into your budget. Living alone? Be sure to take advantage of the 25% discount.
We could go on and on with renting advice and tips, but these 5 key points are a priority for anyone looking to rent a property. Use your initiative, don't be afraid to ask questions, and be 100% sure that you're happy to sign before you do so. That way, you'll feel confident that you have made the right decision, and that your tenancy will be a happy one.
This article is written by Kelly Gilmour Grassam, a freelance copywriter from Yorkshire. You can follow her on Twitter at @KellygGrassam. This article has been written with helpful information from ADM Residential.