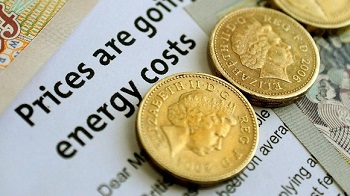 With the big energy companies making a song and dance about cutting their energy prices, you could be forgiven for thinking you'll automatically save on your gas and electricity bills. However, only customers switching to the cheapest tariffs (or the cheapest energy suppliers) will benefit from the price reductions.
The low down on low prices
In case you missed it, E.ON cut its standard gas prices by 3.5% last week. On Monday, British Gas promised to cut its standard gas bills by 5% by the end of the month and Scottish Power followed up with a promise to slash its prices by 4.5% from 20February.
Many fixed tariffs have already been reduced by 2%, with gas predicted to drop a further 8%. Price reductions at this level would cut £73.50 from the cheapest deal available and £101 from the average energy bill of £1,265, according to The Telegraph.
Faster switching
If you haven't switched energy companies or tariffs in the last 12 months, you're almost certain to save on your gas and electricity bills by switching now. There are several fixed rate tariffs under £1000, so you could be paying over the odds if you're paying more than that for your energy each year.
The time it takes to switch supplier was recently slashed from five weeks to two and a half weeks, including a two week cooling-off period as mandated by EU law. By the end of 2018, regulatory body Ofgem wants to see next day or 24-hour switching implemented.
With switching times halved and a number of competitive tariffs under £1000, energy secretary Ed Davey says there's never been a better time to switch.
How to pick a supplier
With merely a pound or two's difference between tariffs, how do you choose an energy company?
Weigh up the benefits of a fixed or flexible tariff. A fixed rate energy tariff freezes your gas and electricity prices for a set term. So, if energy prices were to go up next winter, you won't have to pay over the odds. Flexible tariffs are usually more expensive but give you complete freedom so you don't get tied into a fixed period contract. This is 'Pay as you go' for the energy world.
Once you've selected your favourite tariffs, scope out the supplier. See if you can choose how to pay your energy bills – do you mind logging into an online account to view your bills or would you rather receive a bill through the post? Some suppliers offer discount for paperless billing and payments by Direct Debit. Check if you can submit meter readings easily and if there's a charge for ending your contract early.
Finally, you might want to check you agree with your energy supplier's outlook. Green suppliers like Good Energy use 100% renewable power; whereas independent suppliers like First Utility believe in challenging the status quo of an antiquated energy market dominated by the 'Big Six' suppliers. With consistently cheap tariffs and campaigning for industry change, First Utility is all about empowering the consumer.
Compare gas and electricity tariffs to get started now.
Jordan Ashe works in the energy sector. He regularly contributes insights to relevant blogs to help people better understand the UK's position in the global energy market.