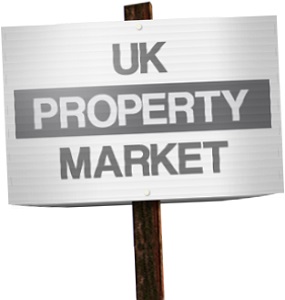 2014 was an unusual year for house prices. The beginning of the year saw property prices boom and continue to grow from previous years, until about midway through 2014 when the market began to slow. However, will 2015 follow suit? Or will affordability issues and changes to stamp duty cause it to fluctuate?
House Prices
As mentioned above, house price growth dropped to 8.5% in November 2014. This is still significant growth, but markedly slower than the rates before this. And, unusually, experts almost universally agree that this year, house price growth will continue to slow down. These experts believe that house prices will see an estimated rise of just 4% in 2015. This suggests that activity in the housing market will be very much the same this year as it was in 2014, with the general election especially likely to dampen the market.
Interestingly, RICS – the Royal Institution of Chartered Surveyors – believe house prices in London this year won't change at all, which will in turn slow national house price growth. This could be due to an 'enough is enough' call from buyers, who are sick of overpricing and unaffordable housing, according to Ed Stansfield of Capital Economics. However, other regions such as Yorkshire, the North West and the South East could see larger house price rises of around 5%.
Another factor which could affect house prices is the first year of above-inflation wage growth for a long time, leading to potential increased demand. But these are expected to be offset by other factors. And although low supply of housing in comparison to demand has caused prices to go up, simply put, housing isn't as affordable for potential buyers, and this will be reflected in the market.
Stamp Duty
One major factor which could play a role in UK house prices is the amendment to Stamp Duty, announced in Chancellor George Osborne's Autumn statement. Previously, house prices were potentially being kept below thresholds artificially so that buyers wouldn't have to pay higher tax bands. However, now stamp duty only affects the portion of the property price that falls within higher tax bands, as explained in the previous link.
So, less tax could lead to buyers paying more for houses and getting larger mortgages. However, this isn't too likely to affect house prices overall, according to experts, although it could attract more people to the market.
Finally, one notable landmark of 2014 was that the number of first-time buyers in the UK went up again for the third year running. The amount increased by 22%, after a 23% increase the year before. Whether this will happen again this year is unknown. In general, mortgages are much more affordable than previous years. However, mortgage approvals fell sharply in 2014 due to tightening by the Bank of England and the Financial Conduct Authority. This could continue to play a role in restricting buyers, especially first-time buyers, from moving into the housing market.
2015 looks to be much the same as the latter half of 2014 in terms of the housing market. Perhaps after the summer's general election we may be able to easier predict where the market will move. For now, though, things are likely to be very much 'as you were'.
James Gibbon is the Director for Balgores Basildon estate and letting agents. James has worked with Balgores for nearly 13 years and has a wealth of experience in the property industry.