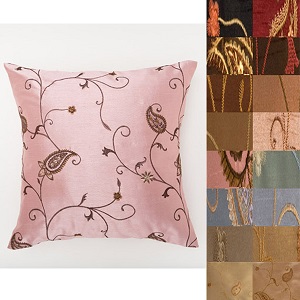 Once you have established the foundation for your home's decorum; it is time to start finding the proper accent pieces and accessories to pull the rooms together. These are traditionally the pieces that can be interchangeable with other rooms motifs and are also usually easier to put away and store when you want to swap them out for seasonal décor items.
Personal Preferences
With home trends changing annually and by acknowledging the reality that everyone holds different tastes and preferences with regards to home design, it is imperative that you choose to decorate your home with accents that cater to your own, personal loves and passions.
Perhaps this years home trends suggest beach themes and turquoise; however, if purple is more your color and you don't care for seashells and saltwater, why would you utilize them as decorum in your home? You wouldn't; however, you would be surprised by those who would, just to stay hip with the latest trends.
One of the most important factors to decorating your home, is to choose things that you like. Because let's face it, you're the one who has to live with them! Let's take a look at a few accents below.
Decorative Throws and Pillows
One of the most popularly utilized accents for a homes decorum is decorative throw pillows. In addition, throw blankets add color, warmth and sometimes even, patterns and prints to the rooms overall mood. The fact that they are lightweight and easily interchangeable or stored, makes them perfect for adding fall colors in fall and then removing them for springtime themes later.
Due to their increase in use and popularity; there are throw pillows and blankets available for every holiday throughout the year. Often times, we associate Christmas as the holiday we decorate for; however, these accents are available for: Valentine's Day, The 4th of July, Thanksgiving and Halloween.
Candles and Wax Burners
While candles have long been used to: create a whimsical light, decorative color and for adding an inviting scent to the room; wax burners are trending as a new way to do these things. Regardless of your personal preference, both of these accents are great for pulling a rooms theme together.
Many of the wax burners have different colors and designs in their ceramic bases; although, you can find simple white or single colored models, as well. The great thing about the wax burners versus the candles as an accent, is that they are flameless. They plug in to the wall and heat up the wax to bring your favorite scents to the room.
This can also be a down point for those of us who really enjoy the dim light of a candle and the mood it brings to the atmosphere of a room. Candles make wonderful accents and are available in a variety of scents and colors. Naturally, it is important to remember not to leave candles lit when you are not in the room or at home, for safety measures, of course!
+Jodi Call  provides a selection of bed, bath and kitchen home accessories to cater to your home decorating needs at bedbathstore.com.