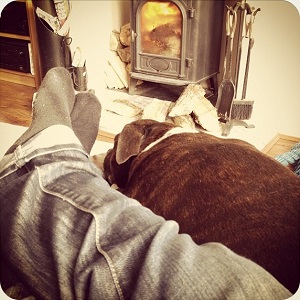 The last thing you want to be hit with is a big energy bill in the New Year, so take control of your energy bills this winter by following our useful tips.
Compare gas and electricity
According to Ofgem, 40% of households have never switched energy provider despite the savings on offer. Switching gas and electricity supplier used to take five weeks but the switching time has recently been slashed to two and a half weeks, which includes a two-week cooling off period. This means consumers are now able to save money faster than ever before.
Compare gas and electricity prices via price comparison sites like uSwitch.com or Compare the Market. You should also check prices directly with the suppliers you are interested in. Some suppliers may offer discounts for taking out a tariff online and you can even get cashback by switching tariff through a website like TopCashback.com. You might also find it cheaper to take out a tariff with an independent supplier.
Take advantage of technology
Smart meters and thermostats can help you manage your energy use and shows you opportunities where you could be using less energy. They also send routine meter readings to your supplier so you don't have to!
Read the fine print
Check if your tariff includes any cancellation fees, should you wish to exit your contract early.  Exit fees can vary from supplier to supplier and may be charged per fuel.
The cooling off period also means you have 14 days to change your mind. You can switch back to your old tariff or to another one without incurring any charges.
Set up automatic payments
You can get discount for paying your energy bills by Direct Debit. This usually means you will receive your bills online, rather than by post, which is cheaper for your supplier.
Two hour appointment slots
You don't have to sit in all day waiting for an engineer or meter reader. You are entitled to a two hour appointment slot if a representative from your energy supplier needs to visit your home. If they do not show up within 2 hours, you are entitled to compensation of £22 for a single appointment or £44 for a dual fuel appointment.
Insulation, insulation, insulation
The most cost-effective way to save heat is to stop it escaping in the first place and the savings can soon add up – by as much as £445 according to consumer group Which?. Weigh up the benefits of the different types of home insulation.
There are also DIY draught proofing measures you can take, such as installing chimney bags inside inactive chimneys, sealing around windows with sealant or buying window brushes and adding an extra layer of glass or plastic to the insides of window reserves.
You could even organise an energy audit where a professional technician views your property and assesses how much energy you could save by installing insulation.
Understand the rules on price hikes
Your energy provider is legally required to give you 30 days' notice if it is putting up its prices. Price increases also cannot be implemented if you tell your supplier that you are leaving within 15 working days – and you won't be charged if you exit your fixed-rate tariff early either.
Payments for blackouts
Did you know you can claim compensation from your energy distributor in the event of a blackout? If your home loses power for more than 18 hours during normal weather, you are entitled to £54 plus £27 for each additional 12 hours without power. You can also claim £54 if you have four or more power cuts lasting 3 hours or more in a year.
Colin Urquart is a political commentator and energy blogger. He works with various agencies to support change in the energy sector