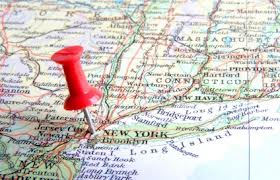 Commercial real estate moguls aren't lying when they say the key to business is "location, location, location". The location of your business has far more an impact than you probably imagine. It can actually have a direct impact on your sales.
View From the Road
One of the obvious ways that your sales can be impacted from location is from a visibility standpoint. If your business requires that customers come inside the store, having prime visibility on a major street is key. This will help create awareness and encourage impulse shopping.
Even if your business doesn't require actual foot traffic, it can still benefit from high traffic visibility. It is a way to create overall awareness. It also makes it easier for potential customers, suppliers, and employees to find you.
You'll also want to check the fine print and find out regulations in terms of outdoor signage. Some commercial properties won't allow certain type of signage or will have restrictions. If outdoor signage is crucial to bringing in new business, you'll want to read the fine print.
Proximity to Customers
The actual distance you are from your customers can have a direct effect on your sales. Customers today have options which can ultimately leave their decision to convenience. They can probably find an equal value product and a relatively similar price somewhere else. The next thing they would consider is how quickly or how easily they can obtain that product.
This is proven by a recent survey from Regus global business, one of the most important sales drivers for many companies was the proximity to customers. 19,000 business owners and managers were interviewed and over 80 percent of them said that customer retention rates can be increased by having closer proximity to customers.
The same survey noted that proximity also affects the company's ability to solve customer problems and improve satisfaction. It was also noted that acquiring new customers can be up to five times more expensive than retaining current customers. This is a huge cost differential that has a direct impact on your sales revenue.
Stigma of the Area
The location of your business can have an affect on sales just based on the stigma of the area. While stigmas aren't always true, the negative connotation of an area still can force customers to avoid it completely.
As much as customers may want your product, they might not be willing to go to an area that they believe to be dangerous or that is notorious for crime. If your customers are unwilling to come to your store, you can't expect to make any sales.
The stigma of an area can also deter quality employee candidates. People want to work in areas they are comfortable with.
Along with the stigma, the culture of a particular area can affect your business's ability to sell. For example, if you run a high-end jewelry store, a college town might not be the best location for you. College students, especially undergraduates, are not concerned with high-end jewelry or spending a lot of money.
However, if you are setting up a company based around higher education such as a textbook store or computer outlet store, a college town might be a great fit.
Employee Pool
The location of your business affects the employee pool available to you. You might not see that as having an impact on your sales but it does. Hiring quality employees affects how well your business operates.
Competent employees who provide good customer service will create higher customer satisfaction. That high customer satisfaction will result in a higher retention rate. As mentioned earlier, it is much more cost-effective to retain customers than to acquire new ones.
If you choose a business location that is too far away from major metropolitan areas or suburbs, you begin to limit your employee options. Commute times are one of the factors that prospective employees will consider when searching for a new job.
Competition
Locating your business in a community with an established competitor could be a huge issue if you are relatively unknown. While you don't need to strictly avoid an area with a competitor in it, you should definitely see how supportive the community is of that business. Overall it depends on how much of the market share your business needs to thrive.
Andrew Fujii is a marketing professional with expertise in digital/web and content marketing. He is also a copywriter for multiple agencies producing copy for blogs, articles, websites, product packaging, mobile apps, and more.
https://plus.google.com/u/0/+AndrewFujii2/posts