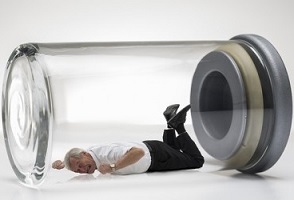 As a business, juggling your many priorities can become an overwhelming burden, and time-consuming tasks such as researching the best energy contracts for your company can easily be forgotten about. However when your existing energy contract comes to an end, it's essential to act fast if you don't want to be caught in a snare known as The Rollover Trap.
A legal but extremely lumbersome scenario for any business, let's take a look at what this is and how you can avoid it happening to you.
What is the Rollover Trap?
When your business signs up to a gas or electricity contract, you'll usually be given a fixed-term window of 1 or more years. If you weren't previously aware of this term, you may have assumed that when your business reaches the end of a utility contract it will be free to either renew or switch to an alternative service provider. However most suppliers operate a system known as the 'renewal window' or 'switching window,' and every year thousands of businesses get caught out by this automatic renewal policy, and tied into another fixed contract at great expense to their company.
The length of the switching window can vary between anything from a few months to a few weeks, after which you're bound into another fixed-term contract. What's more, renewal rates are often significantly higher than the initial ones you signed up to; alongside the changing needs of your business this can result in an unwanted contract that's totally unsuited to your evolving requirements. So how can you avoid getting caught in the trap when your utilities come up for renewal?
How to Be a Smart Utility Consumer
It goes without saying that in order to get the best deal on your utilities, you should shop around. When signing up for a new contract, make a note of the renewal policy and window deadlines whilst the topic is fresh on your mind. And during your renewal window, there are two main priorities for you to address:
Firstly, how has your energy usage changed in the past 12 or 24 months? Does your current provider meet these requirements?
Secondly, it's important to research and compare alternative offers versus the renewal rate of your existing tariff.
And the great news is that you don't need to do all of this work yourself. By outsourcing the management of your utilities to an independent and experienced account manager, you can forget about this time-consuming task whilst being sure that you are getting the best deal for your business each year. As such, it's a smart choice for companies who want to stay in control of their costs.
Avoid the rollover trap by taking control of your right to renew or switch. If you haven't got the time to manage your utilities yourself, an account management service is a great way to save costs with expert advice and assistance. So you focus on the big priorities without letting the smaller ones catch you out.
This article is written by Kelly Gilmour Grassam, a freelance copywriter from Yorkshire. You can follow her on Twitter at @KellygGrassam. This article has been written with helpful information from Option Box.