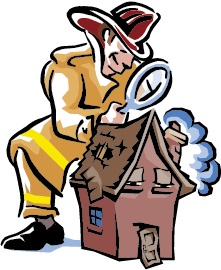 According to The Regulatory Reform (Fire Safety) Order 2005, most UK fire authorities need to conduct regular fire checks on high risk non-domestic premises to ensure they comply with the regulatory reform.
The Fire and Rescue Service (FRS) will conduct these inspections, which will consist of risk-assessed principles and will ensure that the Responsible Persons (a manager, owner, employer), is following the regulatory standards. So it is important for business owners to follow these regulations, otherwise you will be susceptible to fines for not following regulations.
To help prepare for a fire inspection, below are some tips that will help ensure you have met all fire safety standards in the event of a routine check.
– What to expect
As mentioned previously, an inspector will be looking to see if the premises meet all the requirements stated in the Regulatory Reform. This means that they will check for unlawful situations or circumstances that may lead to fire incidents. During the audit, they will inspect the premises by carrying out a fire audit. Once they have inspected the property, they will prepare a report and in most cases, give advice on how to manage fire safety risks. When the inspector arrives, they will issue a written warrant, which gives the inspector certain powers.
– How to prepare
To help with the inspection, it is advised that you ensure you have the following documents ready to be viewed. The inspector may wish to see these to determine how efficiently you can prevent a fire risk;
Fire risk assessment
Fire precaution log books
Records of staff training and drills
Records of testing maintenance of firefighting equipment
Records of testing and maintenance of all fire safety systems including fire alarms, emergency lighting, sprinkler systems and smoke ventilation systems.
Along with the training, most fire inspectors will want to speak with members of staff to see their knowledge and level of fire safety awareness. To this end, you should ensure that everyone is up to date on fire safety training, as this could cause a potential risk if they unaware.
They will also want to see if there is enough information regarding what to do in the event of a fire, such as posters indicating an established meeting point should a fire occur. They will also want to see that all fire exits are clear and that you have a thorough evacuation plan.
The key thing to remember with an audit, is that the inspector is not there to catch you out. They want to see if you are following regulations and most inspectors can provide excellent advice and information on how to improve fire safety. There is an array of documents and services that deal with fire risk assessments. They can perform risk assessments on your premises to see if you comply with safety standards and help design evacuation plans.
While they are not there to catch you out, they can order the Responsible Person to attend court, if they feel that they have not thoroughly followed fire safety practices.
By Harry Price
Harry Price is a frelance writer and part time marathon runner from the south coast.  He lives in a cottage by the sea with his wife and 3 dogs.