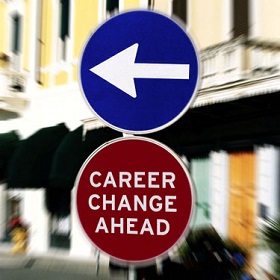 If you're fed up with the daily commute and nine to five treadmill (and who isn't?) then you might be thinking about what else could you do. Short of winning the lottery and spending the rest of your life with a cocktail in one hand and a good book in the other, then some way of earning a living must be found. If you need a change but worry it's too late – think again. Many people successfully switch careers mid-life.
So here are three ideas to get you started.
Teaching
Teaching can be demanding, but it's also satisfying to know your work is actually changing and shaping young lives. It's also entirely possible to retrain as a teacher in your 40's. Provided you have at least 5 GCSE's including English and Maths and a degree, the best training option for mid-life career changers is to train under the School Direct programme, which enables you to employed within an actual school and earn a salary at the same as time as training for your QTS certificate.
Kitchen Table Entrepreneur
Thinking of your kitchen table as a centre of industry rather than somewhere that gets splattered with baked beans or a convenient assignation point for family squabbles could be seen as a massive leap of the imagination. For others, however, the kitchen table has proved to be a thrifty and ingenious base for launching businesses that are now worth millions. Hobbies are the best basis for starting a business, so whether you love making jam, hats, or growing your own veg, then it could prove to be the basis for a whole new career.
Life Coach
More and more companies and individuals are turning to life coaching in order to move on with careers, identify different options, or make relationship or lifestyle changes for greater happiness and personal satisfaction. CBT coach training experts find that the first step is often breaking through the fear barrier. Sometimes, clients will have a good idea of what they want to do, but lack the confidence or courage to take the first step. CBT coaching can help overcome these fears and break each step down to feel less overwhelming. Yet if not knowing what to do is the problem, coaches can also help with identifying a more fulfilling job or lifestyle. Life coaches can earn around £40 – £60 per session, but will often earn more within a corporate environment.
Finally…
The nature of the world of work now means that jobs for life are no longer guaranteed. So if you find yourself forced to move on into a different career, remember that it can be a great opportunity for change rather than a crisis. If you're undecided about what to do, it's a good idea to weigh up your options by identifying your current skills. This way, retraining may not be necessary. Whatever you decide, there can be financial bumps in the road until your new career takes off, so always take the time to explore your options and have a back-up plan.
Bill Turner is a writer and entrepreneur. He likes to walk his 2 Yorkies along the beachfront and hike mountains in the winter.