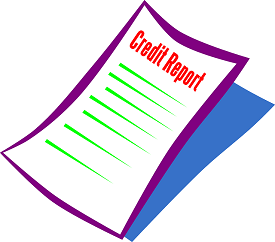 Bad credit history can affect everything from applying for a credit card, to buying a large item. Although it makes life difficult, there are ways to improve your credit. There are companies that have credit repair experts who are knowledgeable in credit reporting, credit bureaus, and the tactics that creditors use. This makes their services fast and effective, and they can help improve your credit.
The Services
All you have to do is take the initial step and you can choose one of two main credit programs. The credit repair company will advise you to choose the plan that is tailored to your repair needs. The second step is to get your credit reports from Experian, Equifax and TransUnion. However, if you already have your reports, the credit repair company will be able to help you forward the reports to them.
The third step involves the reviewing and disputing process. The credit repair company will give you an overview of your credit report. You can look at any discrepancies, or anything you would like to dispute. In addition, they will also give you tips on what steps you should take to improve your credit. The last step will help you stay calm. You will also get updates from credit bureaus in the mail. The advisors will discuss your account, and we will continue to give you detailed reviews, support and education on how credit works.
You Will Be Protected
It is important to know the risks that could bring your credit score down. Unemployment can lead to bad credit, because of the lack of income. This can also affect your credit rating. If you do not have a credit history, this can be just as negative as having bad credit rating. One reason for this is because it makes it harder to make large ticket purchases such as for cars or houses. You need a credit, in order to obtain credit.
The right (and legitimate) credit repair company will give you unlimited creditor disputes, if you have any inaccurate, incomplete information that cannot be verified. They will also give you service and begin working on your program the same day you sign up with them. They are easy and free to contact, and you can either call, email them for fast and efficient service. Furthermore, you can register for a personalized account, which you will have 24/7 access to the portal. They will also give you a report overview, and they will help you with any questions you have.
There are also discounts for a spouse or family member who signs up within three days of you signing up. You can cancel anytime, however the credit repair company will always charge after a service is complete. They also supply you with personalized Goodwill letters to your creditors. This will help when there is a missed payment, or if you didn't receive a payment in the mail.
In order to place you in good standing, the credit repair company will give you unlimited inquiry disputes for the inaccurate, unverifiable or incomplete inquires you are concerned about. Additionally, validation letters will be sent to the creditors to verify the information they are providing the bureaus. The credit repair company will also speed up the process to repair your credit as quickly as possible. You will receive good customer service. Some areas that can be rectified are bankruptcies, charge-offs, closed accounts, liens, inquiries, late payments, judgments, repossessions, foreclosures, short sales as well as personal information.
Credit repair is promised under the Fair Credit Reporting Act (FCRA). You have a right to argue discrepancies on your credit report that seems odd. If the bureau is unable to verify the information on your reports, then the items can be deleted from the credit report. It is possible to improve credit, and you should do it as soon as possible to create an optimal report.
It is your legal and personal right to make sure all the information on your credit report is accurate and that it makes sense. This is why it is important to have a credit repair company to keep your history clean. It will be helpful when you are wanting to purchase your dream car or home.
Edward Gray is a is a financial writer, who helps people in finding out ways to improve their credit scores and shares the most latest updates in the credit Industry.