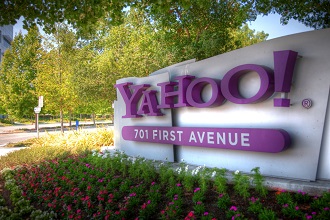 We know you hate to admit it, but your business really needs a sign. Oh sure, word of mouth is great, but having a sign out in front of your place of business can lend a level of credibility to your business. And if you already have a sign but have not updated it in a few years, that may reflect poorly on your business. After all, if you have not taken care to freshen up your signage in the last few years, how do you think you will be perceived in the other details of your business?
Whether you are looking for a first sign or trying to update your sign into the 21st century, you will need to hire a sign company to help you design and install your sign in a professional manner. But if you look in various business directories, you will find a number of sign companies to consider. To help you pick the right company, there are five key questions you should ask each company when you request a bid or quote from them.
1. Are you licensed, bonded and insured?
OK, so some of these questions are not secret questions. But every one of them is important so that you get the most value for your signage dollar. This is one of the most obvious questions, because this question alone could weed out a majority of the sign businesses you find. Many will be licensed, some will be insured, but very few of them will be all three. Anything less puts your money at risk.
Often, the companies who go through the trouble to make sure they are licensed, insured and bonded, are likely the ones who will take very good care of details in creating your sign and may be very good in customer service in terms of making your sign project a priority.
2. What is the extent of your service?
This is a less-obvious question, because while all sign companies are listed under the same category, not all of them provide the extensive catalog of services. For example, there are companies who can get permits and install your sign and do whatever digging and electrical work is needed for your sign, but they won't do sign design. And there are other companies who will design your sign and help you with color selection, size, etc., but they won't do the permitting or installation. And then there are those who will sit with you from the initial concept phase all the way through permitting and installation.
Depending on what you want or need, you may be able to find a sign company that can do it.
3. What guarantees are offered?
This could be an important question to determine the fly-by-night companies and those that are truly legitimate. For your money, you will want to see some guarantees, either of the materials being used, the timeframe for completing a job, the length of the warranty on all parts and labor, etc. Do not give away what you specifically want, but try to get as many written guarantees as you can from a company. The more they have, usually the better and more trustworthy the company will be.
4.Do you have any referrals to share?
This can be especially important among "younger" companies that have been around just a few years. Do these companies have a record of the number of signs they have put up locally? Do they have photos of the finished work? And more importantly, do they have referrals to share? If they have photos of their work that is one thing; but if those businesses aren't willing to be referrals for that company, that should put up some warning flags.
5. What kinds of signs do you make, and what materials do you use?
If there is a type of sign that you want or need, it would be a good idea to find a company that knows all about that sign and can make it or do a quality installation of it. You could learn about how well a company knows local sign-code laws by asking this question. Also, you can find out the quality of the company and its workmanship by getting answers to the types of materials they use and whether they conform to sign codes.
If the company does make signs, ask to see the plant where the signs are made so you can see the materials and the workers themselves and understand the process. If a company is not willing to give you a tour of its site, that may tell you something.
If you keep these questions in mind when you talk with different sign companies (and be prepared to ask follow-up questions based on answers), you will be able to successfully pare down the list of sign companies down to one company that you will most likely be able to trust and respect to do the right kind of job your need for your business' reputation and future success.
David Woodburn recently looked into purchasing signage for his business and wanted to share some information with his readers.