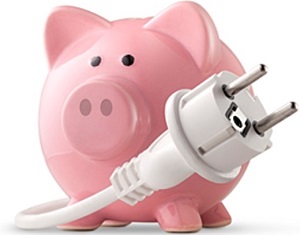 Homeowners have become more trusting of their energy suppliers in recent months, a study by the Department of Energy & Climate Change (DECC) suggests. More than two thirds trust their supplier to provide a breakdown of their bill and 51% trust suppliers to inform them of their best tariff, an increase from 47% in June and the highest recorded trust level.
Trust in figures
More than half (51%) also trust their utility supplier to give them fair gas and electricity prices and over 68% believe their gas and electricity company gives them accurate bills – an increase from 63% since the last survey in June. Concerns about energy bills and power cuts are also at a record low since the survey began in 2012, despite media focus on a looming 'energy crisis.'
However, 34% of respondents were worried about paying their bills. The survey also revealed 77% were worried about rising electricity and gas prices, yet this figure is the lowest recorded since the 2012 conception of the attitudes survey.
The improved sentiment towards the energy market comes at the same time as falling wholesale prices for gas and electricity, an investigation into the big six suppliers by the Competition and Markets Authority and increased competition in the sector – with more consumers switching to independent suppliers offering cheaper utility tariffs.
Consumer body poll
Despite reassuring figures suggesting a shift in attitudes towards the gas and electricity sector, DECC's research is in conflict with a poll undertaken by Which?. The consumer body's poll suggested that three-quarters of homeowners were worried about energy bills and only 26% of people asked trusted energy companies to act in the interests of the consumer.
"While trust may have marginally improved, energy remains one of the least trusted industries," says Which? executive director Richard Lloyd.
"With three-quarters of consumers worried about their energy bills and only a quarter trusting the industry to act in their best interest, it's clear big reforms are needed to restore confidence and guarantee fairer prices for consumers."
Switching supplier
If you're worried about your energy bills, you should compare gas and electricity prices across suppliers. This week, it was announced the time it takes to switch gas and electricity supplier will be reduced from five weeks to two and a half weeks by the end of the year.
The quicker switch process includes a statutory 14 calendar day cooling off period (as mandated by EU law) and as few as three working days to finalise the switch.  Customers switching to SSE will experience faster switching straight away and First Utility customers will get quicker switching from 10 November.
The quicker switching time has been granted following the success of a campaign by First Utility. Customers moving to First Utility save £213 a year on average, with the supplier offering some of the nation's cheapest utility tariffs. First Utility plans to achieve a 24-hour switching target and has received support from Energy Secretary Ed Davey and regulator Ofgem.
"Faster, easier switching will encourage consumers to go energy shopping and get themselves a better deal." says Ann Robinson, Director of Consumer Policy at uSwitch.com. "Now is the time to take control of our energy bills by using less, wasting less and paying less, so keeping warm this winter will be more affordable."
Colin Urquart is a political commentator and energy blogger. He works with various agencies to support change in the energy sector.